Perfect Breast Shape
Published on December 16, 2014 by Dr. Rai (drrai.net)
According to a new report in the medical journal of the American Society of Plastic Surgeons, a majority of men and women find breasts with a ratio of 45:55 to be "perfect." With this ratio, 45 percent of breast tissue is above the nipple and 55 percent is below. This is typically considered a natural and unenhanced look.
Of the 1,315 respondents asked to rank the attractiveness of breasts for this survey, 87 percent of women and 90 percent of men identified the 45:55 ratio as perfect. 94 percent of the 53 plastic surgeons surveyed held this same opinion.
Board-certified Dallas breast surgeon Dr. Vasdev Rai knows that a ratio of 45:55 is perfect for certain frames. It is, however, equally imperfect for others. Working with each of our patients individually allows him to customize procedures for the creation of ideal proportions. During your initial breast surgery consultation, Dr. Rai will listen carefully to your concerns, assess your entire frame, and help you choose those options that will best provide you with the look you find most desirable.
To schedule your breast enhancement consultation with Dr. Rai, please contact the Cosmetic Surgical Center today. Dr. Rai serves Dallas, Fort Worth, and surrounding areas of Texas.
Dr. Vasdev Rai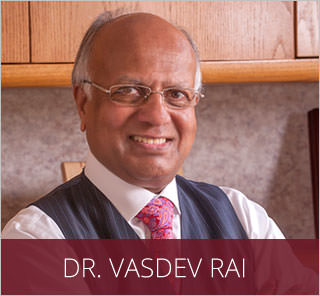 Dr. Vasdev Rai has performed more than 25,000 cosmetic surgeries over his more than 30 years in practice as a Dallas plastic surgeon. He is a board-certified plastic surgeon who was first certified by the American Board of Plastic Surgery in 1983. Learn More...
Dr. Surjit Rai
Dr. Surjit Rai was born and raised in Plano, Texas. Being the son of a plastic surgeon, Dr. Rai had the unique opportunity to see first-hand the impact a plastic surgeon can have. He knew at a young age that he would dedicate his life and academic career towards the goal of becoming a plastic surgeon. Learn More...