Do Plastic Surgery Risks Increase with Age?
Published on June 11, 2015 by Dr. Rai (drrai.net)
As we age, certain changes to our body are inevitable. Many of these serve as the impetus for seeking plastic surgery procedures. Others may be seen as factors that can increase surgical risks. However, according to a new study published by the American Society of Plastic Surgeons, risks for complications following a procedure are only slightly impacted by age.
During this five-year study, researchers found that the average rate of complications following procedures such as body contouring and breast enhancement was 1.84% in younger men and women. In older patients this rate increased a mere .10% to 1.94, making age statically negligible when it comes to evaluating risks prior to surgery.
While age seems to be a nonissue, there are various factors unique to each person that can impact candidacy for plastic surgery. This is one of many reasons it is essential to work with a board-certified plastic surgeon who recognizes the individual needs of each patient.
Dallas plastic surgeon Dr. Vasdev Rai is board-certified by the American Board of Plastic Surgery and an active member of many state and national medical and plastic surgery associations. Equally important, Dr. Rai cares deeply about the safety and satisfaction of each patient he sees and takes every care to ensure optimal comfort and personalized results.
To schedule your initial consultation with Dr. Rai, please contact the Cosmetic Surgical Center today. We welcome patients from Dallas and all surrounding areas of Texas.
Dr. Vasdev Rai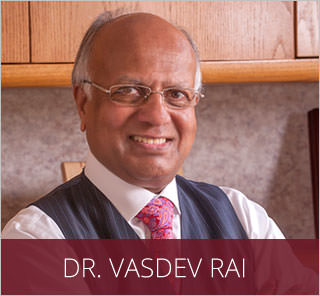 Dr. Vasdev Rai has performed more than 25,000 cosmetic surgeries over his more than 30 years in practice as a Dallas plastic surgeon. He is a board-certified plastic surgeon who was first certified by the American Board of Plastic Surgery in 1983. Learn More...
Dr. Surjit Rai
Dr. Surjit Rai was born and raised in Plano, Texas. Being the son of a plastic surgeon, Dr. Rai had the unique opportunity to see first-hand the impact a plastic surgeon can have. He knew at a young age that he would dedicate his life and academic career towards the goal of becoming a plastic surgeon. Learn More...