Cosmetic Surgery Surging in India
Published on October 5, 2009 by Dr. Rai (drrai.net)
Coming up on December 3, 2009 is the 15th World Congress of the International Confederation for Plastic Reconstructive and Aesthetic Surgery (IPRAS) and it will be hosted by Delhi. There will be many thousands of plastic surgeons and physicians in related fields such as burn surgery and micro-surgery, all sharing ideas, test results, and new implements, for the benefit of the rest of us.
Cosmetic surgery has taken off in recent years in India. The Chairman of IPRAS, Rajeev B. Ahuja, says: "Peer pressure and advertisements promising 'picture perfect' looks after cosmetic surgery, drive most men and women to go under the knife."
Some of the most popular procedures in India are
Rhinoplasty – reshaping of the nose to give the face better balance and if necessary to also correct a deviated septum;
Gynecomastia — male breast reduction, which can remove both unwanted fatty tissue and the more fibrous breast tissue;
Liposuction – for both men and woman, to remove excess fat that does not respond to exercise and good diet; and
Abdominoplasty — tummy tucks to remove extra skin and fat from the abdomen after childbearing or significant weight loss.
Like most of the world, Indians are also interested in non-surgical options as well as the more major surgeries. BOTOX® Cosmetic is the most popular such procedure in the U.S., according to the American Society for Aesthetic Plastic Surgery (ASAPS), and it leads in India as well.
Choose Your Plastic Surgeon Carefully
It seems to be a universal rule that whenever a service is popular and will be paid for out of pocket, unqualified people jump to offer it along with the properly qualified physicians such as Dr. Rai. It is always important to choose your cosmetic surgeon with full knowledge of his or her training and background.
India is experiencing that same risk of unaccredited hands wielding the "knife" (actually a laser in many procedures). Bona fide Indian physicians are finding that many new patients actually just need information and advice. In the words of Ahuja:
"There are a large number of aspirants who just require counselling. Very often a plastic surgeon may also need to play the role of a psychiatrist."
Have you been considering a cosmetic surgery procedure? If so, self-education is one of the first steps towards an excellent outcome, and choosing a well-qualified plastic surgeon is another. To move forward with both of those steps, you can schedule free consultations with possible surgeons.
To schedule your free consultation with Dr. Rai, please call or email our cosmetic surgery facility today. Bring all your questions. Our office serves Dallas and Fort Worth in Texas and we look forward to meeting with you.
Dr. Vasdev Rai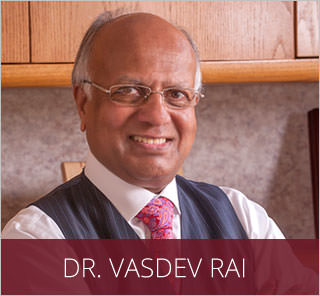 Dr. Vasdev Rai has performed more than 25,000 cosmetic surgeries over his more than 30 years in practice as a Dallas plastic surgeon. He is a board-certified plastic surgeon who was first certified by the American Board of Plastic Surgery in 1983. Learn More...
Dr. Surjit Rai
Dr. Surjit Rai was born and raised in Plano, Texas. Being the son of a plastic surgeon, Dr. Rai had the unique opportunity to see first-hand the impact a plastic surgeon can have. He knew at a young age that he would dedicate his life and academic career towards the goal of becoming a plastic surgeon. Learn More...