In Cosmetic Surgery, Timing Can Be Everything
Published on April 4, 2008 by Dr. Rai (drrai.net)
If you want to look your best for a special occasion, you might consider cosmetic surgery.Whether for your wedding (or even a special anniversary), a class reunion, or a tropical vacation, cosmetic procedures can help you achieve the best possible look.However, you have to make sure and do it right, because many cosmetic procedures have a lag time during which the results are not complete.As an example, facelifts can leave your face bruised and swollen in the short term before you completely heal to your new smoother, younger-looking appearance.If you want to make sure you get the best results from your procedure, here's how far in advance you should schedule it:
Chemical peel–2 weeks
Botox or facial fillers–3 weeks
Facelift–2 to 3 months
Breast augmentation–3 to 4 months
Liposuction–4 months
Abdominoplasty–4 months
In general, the more dramatic the results, the longer in advance you need to plan the procedure.If you are interested in procedures not listed here, the best thing is to plan as far in advance as possible to make sure you are ready.Even facial fillers or Botox, which can be done quickly before the event, can benefit from a "trial run" ahead of time.
If you want to put your best face forward for an upcoming special occasion, please contact the Cosmetic Surgical Center in Dallas, Texas, today for an initial consultation.
Dr. Vasdev Rai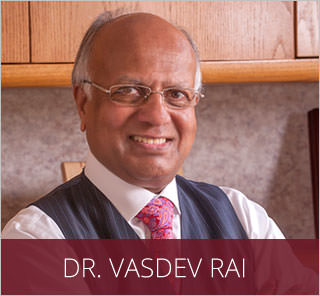 Dr. Vasdev Rai has performed more than 25,000 cosmetic surgeries over his more than 30 years in practice as a Dallas plastic surgeon. He is a board-certified plastic surgeon who was first certified by the American Board of Plastic Surgery in 1983. Learn More...
Dr. Surjit Rai
Dr. Surjit Rai was born and raised in Plano, Texas. Being the son of a plastic surgeon, Dr. Rai had the unique opportunity to see first-hand the impact a plastic surgeon can have. He knew at a young age that he would dedicate his life and academic career towards the goal of becoming a plastic surgeon. Learn More...