New California Law Re Cosmetic Surgery
Published on October 21, 2009 by Dr. Rai (drrai.net)
California governor, Arnold Schwarzenegger, has finally been persuaded to sign into law a requirement that before having any cosmetic surgery, a person must obtain medical clearance from another licensed physician. That must be done 30 days before having the cosmetic surgery.
Where did this come from? Apparently, the family of one Donda West, the deceased mother of one Kanye West, a "hip hop" performer, decided that West's death should not be "in vain". They persuaded an Assembly Member to help them get a law passed to prevent everyone else from doing what their mother had done:
Have cosmetic surgery despite having a pre-existing coronary artery disease
West had a routine abdominoplasty, but her heart condition and some post-operative complications led to her demise.
One has to wonder why West's cosmetic surgeon did not notice her pre-existing condition. Any reputable cosmetic surgeon will check a new patient's health history and do a thorough medical examination. A tummy tuck is major surgery, even though it can be done as an outpatient procedure with local anesthetic and a sedative.
Bill Rejected on the First Round
The West family entered their idea in a contest called "It Ought to Be a Law" and their entry was chosen as the winner. In 2008, it was introduced as a bill and was passed by the California house and senate. But Schwarzenegger vetoed it, along with 130 other bills he was presented with that day. He cited California's severe and ongoing budget crisis as the reason:
"I am only signing bills that are the highest priority to California," he said at the time. "This bill does not meet that standard and I cannot sign it at this time."
In February this year, the bill was re-submitted and because of the Assembly member's persistence, it was approved by lawmakers. On Monday this week, Schwarzenegger signed it. He also signed a law that authorizes $50,000 fines for paparazzi photographers if they snap celebrities and their children during "personal or familial activity".
Apparently California's budget problems are now solved and these two matters are of "the highest priority to California".
Dr. Rai is a properly-qualified surgeon with extensive plastic surgery experience and many professional memberships. He is never careless in screening his potential patients. If you would like to schedule a personal consultation with him, please call or email our office today. We serve the Dallas, Texas area and we look forward to meeting with you.
Dr. Vasdev Rai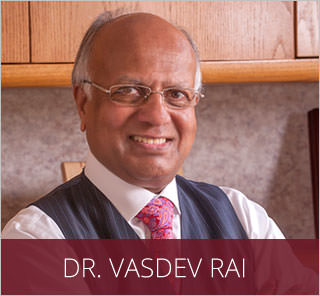 Dr. Vasdev Rai has performed more than 25,000 cosmetic surgeries over his more than 30 years in practice as a Dallas plastic surgeon. He is a board-certified plastic surgeon who was first certified by the American Board of Plastic Surgery in 1983. Learn More...
Dr. Surjit Rai
Dr. Surjit Rai was born and raised in Plano, Texas. Being the son of a plastic surgeon, Dr. Rai had the unique opportunity to see first-hand the impact a plastic surgeon can have. He knew at a young age that he would dedicate his life and academic career towards the goal of becoming a plastic surgeon. Learn More...