Research Your Cosmetic Surgery Before You Have it
Published on July 21, 2009 by Dr. Rai (drrai.net)
Cosmetic surgery has long-term results. It is never wise to rush into it without fully understanding what you can expect from it.
At the Cosmetic Surgical Center in Dallas, Texas, Dr. Vasdev Rai works with new patients so that they know exactly what they can expect from their plastic surgery.
One of the ways you can ensure that you are totally satisfied with the results of your facelift, or body contouring procedure is by keeping your expectations reasonable. Cosmetic surgery is not designed to completely change your appearance and make you look like a different person. It is meant to enhance the way you already look and accentuate the parts of your body that you want to define more.
For potential breast augmentation patients, we often suggest that they purchase a bra for the breast size they want and wear it with padding for a while. That helps them gain an idea of how they will feel and look. By doing this, women can limit the surprise they have when the cosmetic surgery is complete.
Determining what you don't want can be just as helpful as determining what you do want from your procedure. If you are having nose surgery, for example, study photos of faces you find unappealing, as well as those you find aesthetically pleasing.
You can bring photos when you come here, so that Dr. Rai can form an accurate image of how you would like your nose surgery results to look.
Please schedule a consultation with Dr. Rai today if you are considering any form of plastic surgery. You can call or emailour Dallas and Fort Worth, Texas cosmetic surgery office and we will respond promptly.
Dr. Vasdev Rai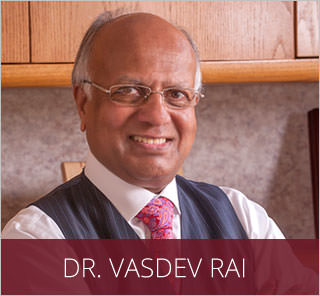 Dr. Vasdev Rai has performed more than 25,000 cosmetic surgeries over his more than 30 years in practice as a Dallas plastic surgeon. He is a board-certified plastic surgeon who was first certified by the American Board of Plastic Surgery in 1983. Learn More...
Dr. Surjit Rai
Dr. Surjit Rai was born and raised in Plano, Texas. Being the son of a plastic surgeon, Dr. Rai had the unique opportunity to see first-hand the impact a plastic surgeon can have. He knew at a young age that he would dedicate his life and academic career towards the goal of becoming a plastic surgeon. Learn More...