Twin Cosmetic Surgeries
Published on September 14, 2009 by Dr. Rai (drrai.net)
Sometimes a pair of twins grow up trying to be as unlike each other as possible, and other times they try to be indistinguishable. In the U.K. recently two identical twins, Jo and Kerry Burton, have been living duplicate lives. After spending childhood duplicating each other's chickenpox, careers in the Brownies, and ballet lessons, they have spent 13 years of their adulthood having the same cosmetic surgeries. They are 34 years of age now.
Their goal is to continue to look indistinguishable from each other and to that end they have spent 60,000 U.K. pounds on operations done by the same cosmetic surgeons:
Eyelid surgery
Rhinoplasty
Breast enlargement
BOTOX® injections
They started when they were aged 21 with nose surgery to create the same curve in their noses. That was inspired by a photographer who was working with them as twin models. At age 26, they began the BOTOX® treatments and have kept them up to maintain the same smooth foreheads. They have each had one child, after which they had the breast implants to take them from size 34B to size 34DD.
In addition to these procedures, they have had facials, permanent eyeliner tattooed on to their eyelids, hair extensions, spray-on suntans, manicures and pedicures, not to mention two closetfuls of identical clothing.
So that their cosmetic surgeon could tell them apart when they had surgeries on the same day, they had their initials written on their bellies.
These twins co-own a beauty salon in Hertfordshire and have not ruled out more cosmetic surgeries in the future.
At the Cosmetic Surgical Center here in Dallas, Texas, we do not expect our clients to be twins. If you would like to have your individual consultation with Dr. Rai, please contact us today and we will be happy to schedule it for you.
Dr. Vasdev Rai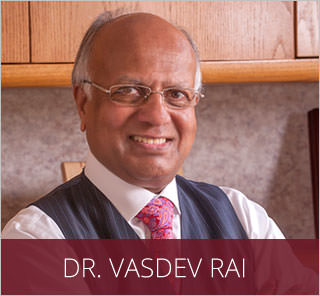 Dr. Vasdev Rai has performed more than 25,000 cosmetic surgeries over his more than 30 years in practice as a Dallas plastic surgeon. He is a board-certified plastic surgeon who was first certified by the American Board of Plastic Surgery in 1983. Learn More...
Dr. Surjit Rai
Dr. Surjit Rai was born and raised in Plano, Texas. Being the son of a plastic surgeon, Dr. Rai had the unique opportunity to see first-hand the impact a plastic surgeon can have. He knew at a young age that he would dedicate his life and academic career towards the goal of becoming a plastic surgeon. Learn More...