Can a Facelift be done under Local Anesthesia?
Published on February 12, 2014 by Dr. Rai (drrai.net)
A facelift can be performed under general or local anesthesia. Dr. Rai prefers to use general anesthesia in healthy patients because it is typically safer and more comfortable for his patients. The surgery is performed in our out-patient surgical center, where we work with board certified anesthesiologists. When health concerns rule out general anesthesia, local anesthesia is an option.
Why General Anesthesia?
Facelift surgery lasts several hours. You must lie still during the procedure, and that in itself can become stressful, taxing, and uncomfortable. Although the local anesthesia should block out any pain, you will still feel the pulling and tugging and be aware of what is happening, which takes a measurable toll on some patients. Also, during such a long procedure, more local anesthesia will have to be added as we go along to keep the area fully numbed.
Our Surgical Center
Our surgical center is accredited by The American Association for Accreditation of Ambulatory Surgical Facilities, and we only use Board Certified Anesthesiologists who are in good standing with the American Board of Anesthesiology.
Why the Push for Local Anesthesia Only?
Some doctors recommend local anesthesia only, not even with sedation, because they do not have to meet the rigorous standards required to perform procedures in hospitals where anesthesia is available or to have their own accredited surgical facility.
If you are considering a facelift and would like to learn more, please contact the Cosmetic Surgical Center to schedule a comprehensive consultation with Dr. Vasdev Rai. Dr. Rai provides cosmetic surgery procedures to patients living in Dallas, Fort Worth, and surrounding areas of Texas.
Dr. Vasdev Rai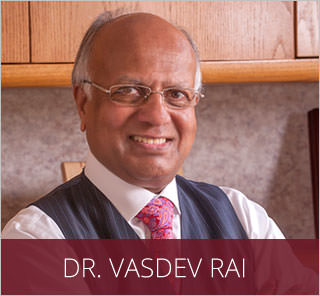 Dr. Vasdev Rai has performed more than 25,000 cosmetic surgeries over his more than 30 years in practice as a Dallas plastic surgeon. He is a board-certified plastic surgeon who was first certified by the American Board of Plastic Surgery in 1983. Learn More...
Dr. Surjit Rai
Dr. Surjit Rai was born and raised in Plano, Texas. Being the son of a plastic surgeon, Dr. Rai had the unique opportunity to see first-hand the impact a plastic surgeon can have. He knew at a young age that he would dedicate his life and academic career towards the goal of becoming a plastic surgeon. Learn More...