Ditch the Face Creams and Admit You Need a Facelift
Published on August 8, 2011 by Dr. Rai (drrai.net)
In late July, the UK's Advertising Standards Authority banned two particular egregious makeup ads because the level of their airbrushing made them misleading. However, these ads are only a couple of the worst examples of makeup ads that are always retouched to make the model's skin look even smoother. Rarely are these advertisements an accurate reflection of the actual effect these face creams can have on you. On average, women spend about $100 a month on beauty products, and as wrinkles begin to appear, the amount increases, with anecdotal reports of women spending more than $600 a month not at all uncommon. Unfortunately, even at this price point, about half of women are unhappy with the results they see.
Skin creams can be good to nourish and maintain your skin, but they are rarely good for reversing the signs of facial aging. If you are a woman who has begun to notice the impact of age on your face, perhaps it is time to consider surgical rejuvenation, such as a facelift, rather than continue investing in face creams that are not giving you the results you desire. Here are a few signs that tell you it's time to consider ditching the creams and considering surgery:
The amount you spend on rejuvenating products continues to increase
You keep changing or adding brands of face creams
You never get compliments for looking young, no matter what you try
Your nightly skin routine contains more than four steps
Your cabinet is full of discarded beauty products
If this describes your situation, you should consider a consultation with a plastic surgeon about the facial rejuvenation procedures that are available. Plastic surgery may still not be the right choice for you, but speaking to a surgeon will help you understand that there is an option that can provide dramatic improvement of your signs of facial aging, improvement that lasts ten years or more.
If you are unhappy with the poor results you see from anti-aging facial creams and would like to learn about your surgical options for facial rejuvenation, please schedule a consultation with Dr. Vasdev Rai at the Cosmetic Surgical Center in Dallas, Texas today.
Dr. Vasdev Rai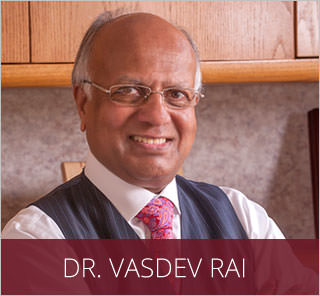 Dr. Vasdev Rai has performed more than 25,000 cosmetic surgeries over his more than 30 years in practice as a Dallas plastic surgeon. He is a board-certified plastic surgeon who was first certified by the American Board of Plastic Surgery in 1983. Learn More...
Dr. Surjit Rai
Dr. Surjit Rai was born and raised in Plano, Texas. Being the son of a plastic surgeon, Dr. Rai had the unique opportunity to see first-hand the impact a plastic surgeon can have. He knew at a young age that he would dedicate his life and academic career towards the goal of becoming a plastic surgeon. Learn More...