Facelift Shown to Erase Seven Years of Aging
Published on March 12, 2012 by Dr. Rai (drrai.net)
A recent study has found that a facelift combined with other cosmetic procedures provides a rejuvenated facial appearance making you appear seven or more years younger. The study was published last month in Archives of Facial Plastic Surgery.
The 60 people included in the study were divided into three groups based on the cosmetic procedures they received:
Group 1: facelift and neck lift
Group 2: facelift, neck lift, and eyelid surgery
Group 3: facelift, neck lift, eyelid surgery, and forehead lift
The pre and postoperative photos of the patients were shown to medical students, in no particular order. The students were asked to guess the age of the person in the photo. Ultimately, the study revealed that postoperative patients looked seven or more years younger than their actual age.
Furthermore, patients in group 3 displayed the most refreshed, youthful results from their cosmetic procedures.
At the Cosmetic Surgical Center, plastic surgeon Dr. Vasdev Rai will help you fulfill your cosmetic wishes by determining the right facial procedures for you. Regardless of how many procedures you elect, Dr. Rai is experienced in providing refreshing, restorative facial results for all of his patients.
If you would like to learn more about facelifts and other facial cosmetic procedures in Dallas, Texas, please contact board-certified plastic surgeon Dr. Vasdev Rai to schedule a consultation.
Dr. Vasdev Rai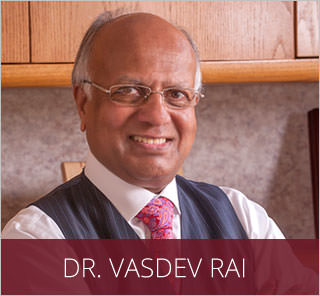 Dr. Vasdev Rai has performed more than 25,000 cosmetic surgeries over his more than 30 years in practice as a Dallas plastic surgeon. He is a board-certified plastic surgeon who was first certified by the American Board of Plastic Surgery in 1983. Learn More...
Dr. Surjit Rai
Dr. Surjit Rai was born and raised in Plano, Texas. Being the son of a plastic surgeon, Dr. Rai had the unique opportunity to see first-hand the impact a plastic surgeon can have. He knew at a young age that he would dedicate his life and academic career towards the goal of becoming a plastic surgeon. Learn More...