Vampire Facelift Not Really a Facelift at All
Published on November 15, 2011 by Dr. Rai (drrai.net)
A new trend in facial rejuvenation draws a patient's blood and then injects the plasma into the patient's face. The procedure has been dubbed "the vampire facelift" but is really more like a facial filler treatment using platelet-rich plasma (PRP).
The PRP facial procedure does not yield the aesthetic results of a facelift. Facelifts restore definition to the cheekbones and jaw line, resulting in tighter facial contours. Dermal fillers restore lost facial volume.
In the PRP procedure, a vial of the patient's blood is spun in a centrifuge to separate the blood from the plasma. The isolated plasma is injected into certain parts of the face, supposedly restoring volume and stimulating the production of collagen.
Some physicians are offering the vampire facelift as one of their regular services, but the long-term effectiveness and viability of the procedure remains to be seen. PRP has long been used to stimulate healing following surgeries and sports injuries. For example, platelet-rich plasma can be injected into muscle tears to regenerate tissue after an injury; however, cosmetic surgery patients should note that there is a lack of research documenting the results and efficacy of using PRP to cosmetically enhance the face.
If you live in Dallas or Fort Worth, Texas, and are interested in restoring facial contours with a facelift, please contact the experienced and board-certified plastic surgeon Dr. Vasdev Rai to schedule a consultation at the Cosmetic Surgical Center.
Dr. Vasdev Rai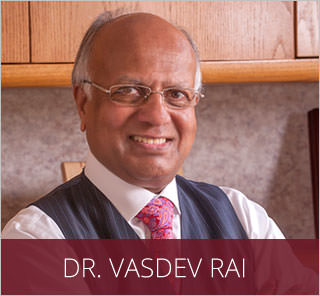 Dr. Vasdev Rai has performed more than 25,000 cosmetic surgeries over his more than 30 years in practice as a Dallas plastic surgeon. He is a board-certified plastic surgeon who was first certified by the American Board of Plastic Surgery in 1983. Learn More...
Dr. Surjit Rai
Dr. Surjit Rai was born and raised in Plano, Texas. Being the son of a plastic surgeon, Dr. Rai had the unique opportunity to see first-hand the impact a plastic surgeon can have. He knew at a young age that he would dedicate his life and academic career towards the goal of becoming a plastic surgeon. Learn More...