Baby Boomers Anxious About Aging
Published on April 16, 2010 by Dr. Rai (drrai.net)
The American Academy of Cosmetic Surgery (AACS) has released statistics for cosmetic surgeries done in 2009. They show that, despite the current recession, baby boomers are worried enough about the years marching on that they are having more facelifts and eyelid surgery.
The number of facelifts performed in 2009 by AACS members went up 44 percent and the number of eyelid surgeries (blepharoplasty) went up 42 percent. Most of these procedures were done for people in their 50s.
"The baby boomers are getting older but they still feel young and they want to look that way too," said Mark Berman, AACS president. "I think this might come as a surprise to the public when they see just how many baby boomers are trying to slow down the aging process."
Numbers also went up for non-invasive procedures too, as BOTOX® Cosmetic procedures increased by 157 percent and facial fillers increased by 245 percent. These non-invasive procedures were done for people in their 50s but also for many in their 40s, so it was not only anxious Boomers but also some of the GenX people aging right behind them.
The most popular plastic surgery procedure of all was liposuction, a perennial favorite for many years. The AACS always groups the top five procedures separately, and in the 2009 top five, besides facelifts, eyelid surgery, and liposuction, the other two were forehead lifts and abdominoplasty (tummy tucks).
In comparing men and women, the AACS found that about 15 million women had cosmetic surgery in 2009 as against about 2.5 million men. Breast enlargement is usually in the top five procedures but was not in 2009.
Dr. Rai at The Cosmetic Surgical Center offers all the procedures in the AACS top five, and many more besides. We offer all the non-invasive procedures as well.
If you are in Dallas, Texas, and would like to learn more about any plastic surgery procedure that interests you, please contact us to schedule a free consultation with Dr. Rai.
Dr. Vasdev Rai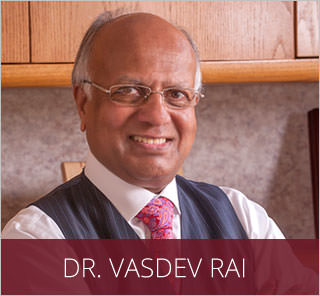 Dr. Vasdev Rai has performed more than 25,000 cosmetic surgeries over his more than 30 years in practice as a Dallas plastic surgeon. He is a board-certified plastic surgeon who was first certified by the American Board of Plastic Surgery in 1983. Learn More...
Dr. Surjit Rai
Dr. Surjit Rai was born and raised in Plano, Texas. Being the son of a plastic surgeon, Dr. Rai had the unique opportunity to see first-hand the impact a plastic surgeon can have. He knew at a young age that he would dedicate his life and academic career towards the goal of becoming a plastic surgeon. Learn More...