Facial Fillers and BOTOX: Rejuvenation in time for the New Year
Published on December 8, 2011 by Dr. Rai (drrai.net)
Facial fillers and BOTOX have the advantage of producing rapid results. Certain plastic surgery procedures require you to plan time for your recovery, including taking time off from work and social events. If you were hoping for a refreshed look for the New Year, facial fillers and BOTOX let you restore facial volume and reduce fine lines with little to no downtime.
There are a number of different facial fillers available. Fillers restore lost facial volume caused by the aging process. Volume loss causes your cheeks to lose fullness, and it causes deep creases to form around your lower cheeks and the corners of your mouth.
Facial fillers are composed of safe materials that are injected into your face to restore volume. Facial fillers can also be used in the lips, another area that can become thinned due to aging.
There are many fillers that require no downtime and produce results in just a few days. These fillers include:
Restylane
Radiesse
Captique
CosmoDerm and CosmoPlast
Another minimally invasive way to rapidly achieve a refreshed facial appearance is with BOTOX or Dysport. These treatments relax the facial muscles of the face, reducing fine lines and creating a smoother facial texture. After just one treatment with BOTOX or Dysport, the initial results will be visible within three to seven days, and you should see the total results in about two weeks.
If you are interested in renewing your facial appearance for the New Year with facial fillers or BOTOX, please contact experienced Dallas, Texas plastic surgeon Dr. Vasdev Rai to schedule a consultation.
Dr. Vasdev Rai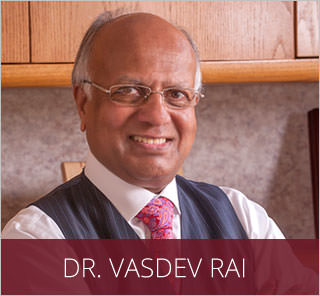 Dr. Vasdev Rai has performed more than 25,000 cosmetic surgeries over his more than 30 years in practice as a Dallas plastic surgeon. He is a board-certified plastic surgeon who was first certified by the American Board of Plastic Surgery in 1983. Learn More...
Dr. Surjit Rai
Dr. Surjit Rai was born and raised in Plano, Texas. Being the son of a plastic surgeon, Dr. Rai had the unique opportunity to see first-hand the impact a plastic surgeon can have. He knew at a young age that he would dedicate his life and academic career towards the goal of becoming a plastic surgeon. Learn More...