Texas Medical Board Considers New Regulations on BOTOX® Cosmetic Injectors
Published on June 22, 2011 by Dr. Rai (drrai.net)
On June 3, the Texas Medical Board met to discuss, among other things, whether to regulate who can inject BOTOX® Cosmetic and other injectable treatments like Restylane or Juvéderm. Currently, there is no regulation about who actually performs the injections, only on who can purchase and prescribe the medications.
On the agenda was the possibility of limiting injectors to doctors, nurses, or physician assistants. They were also supposed to discuss whether injectors should be required to get special training or have experience before being allowed to perform injections. At this point, minutes from the meeting are not available and the Texas Medical Board has not issued any new guidelines, but it is hoped that some will be available soon.
With the high demand for BOTOX® Cosmetic and other non-invasive wrinkle treatments, a number of rejuvenation clinics have popped up trying to profit from providing the treatments at a bargain rate. Once these clinics have secured access to the treatments, they are able to perform the injections even though there may not even be a doctor or nurse on the premises.
Although BOTOX® Cosmetic and other non-invasive wrinkle treatments have a very good safety profile, what risks they do have come primarily from injector error. To protect yourself from these risks, it is best to work with an experienced plastic surgeon who will perform the injections himself.
At the Cosmetic Surgical Center in Dallas, when you are under the care of Dr. Vasdev Rai, you are under his care and have the benefit of his 30 years experience. To learn more about BOTOX® Cosmetic and how you can benefit from working with an experienced injector, please contact us today.
Dr. Vasdev Rai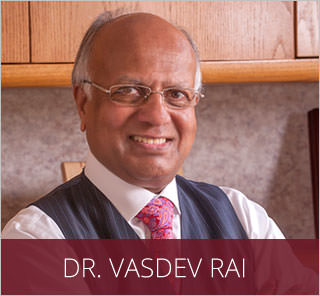 Dr. Vasdev Rai has performed more than 25,000 cosmetic surgeries over his more than 30 years in practice as a Dallas plastic surgeon. He is a board-certified plastic surgeon who was first certified by the American Board of Plastic Surgery in 1983. Learn More...
Dr. Surjit Rai
Dr. Surjit Rai was born and raised in Plano, Texas. Being the son of a plastic surgeon, Dr. Rai had the unique opportunity to see first-hand the impact a plastic surgeon can have. He knew at a young age that he would dedicate his life and academic career towards the goal of becoming a plastic surgeon. Learn More...