Things to Do before You Get Plastic Surgery
Published on November 22, 2010 by Dr. Rai (drrai.net)
Plastic surgery can be a great way for men and women to turn back the clock and look years younger. But plastic surgery is not for everyone, and it should be closer to your last option than your first choice for improving your appearance. If you are unhappy with your appearance, the first thing you should do is try these techniques for improving your appearance without surgery. Some things to try include:
An advanced skin care program
A healthy exercise regimen that includes toning exercises
Eating a balanced diet
Quitting smoking
Reducing your sun exposure
Doing an honest assessment of your wardrobe and makeup
For some people, especially those starting young, doing these things will reduce the impact of aging on your face and body enough that you can put off plastic surgery for a number of years. For other people, taking these steps will dramatically improve the results of your plastic surgery.
Some things just do not respond to any of these methods. Breast augmentation and tummy tuck are popular procedures because the results they achieve simply cannot be achieved any other way. But even these procedures are improved by taking good care of your skin and losing weight with diet and exercise before getting your procedure.
To learn how to get the best results from your plastic surgery, please schedule a consultation with Dr. Vasdev Rai at the Cosmetic Surgical Center. He can perform an evaluation and let you know what you can do to improve your appearance, both before and after surgery.
Dr. Vasdev Rai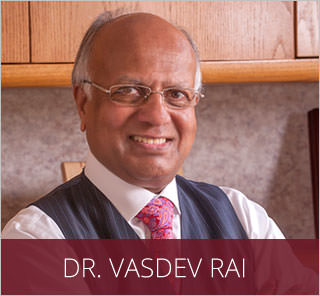 Dr. Vasdev Rai has performed more than 25,000 cosmetic surgeries over his more than 30 years in practice as a Dallas plastic surgeon. He is a board-certified plastic surgeon who was first certified by the American Board of Plastic Surgery in 1983. Learn More...
Dr. Surjit Rai
Dr. Surjit Rai was born and raised in Plano, Texas. Being the son of a plastic surgeon, Dr. Rai had the unique opportunity to see first-hand the impact a plastic surgeon can have. He knew at a young age that he would dedicate his life and academic career towards the goal of becoming a plastic surgeon. Learn More...