Eyelid Surgery – Dallas Cosmetic Facial Treatments
Published on February 20, 2016 by Dr. Rai (drrai.net)
Tired and aged eyes are often one of the first signs of aging. Thin eyelid skin is prone to wrinkling, sagging and puffiness. For these issues, there is eyelid surgery, also known as blepharoplasty.
Eyelid surgery is a rejuvenating treatment for the eyelids that recontours the region. The upper eyelids and lower eyelids are affected by various aging issues.
The upper eyelids are often prone to wrinkling and sagging that can result in drooping over the eyes. When the lower eyelids sag, it can leave the whites of the eyes overly exposed. Eyelid puffiness is also common.
Speak with Dr. Vasdev Rai to learn more information about eyelid surgery.
Contact us at our office in Dallas to schedule a consultation.
Dr. Vasdev Rai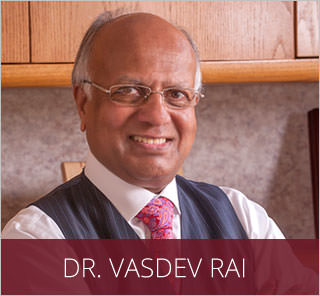 Dr. Vasdev Rai has performed more than 25,000 cosmetic surgeries over his more than 30 years in practice as a Dallas plastic surgeon. He is a board-certified plastic surgeon who was first certified by the American Board of Plastic Surgery in 1983. Learn More...
Dr. Surjit Rai
Dr. Surjit Rai was born and raised in Plano, Texas. Being the son of a plastic surgeon, Dr. Rai had the unique opportunity to see first-hand the impact a plastic surgeon can have. He knew at a young age that he would dedicate his life and academic career towards the goal of becoming a plastic surgeon. Learn More...