Getting a Handle on Love Handles
Published on April 30, 2016 by Dr. Rai (drrai.net)
Love handles, or excess fat around the midsection and abdomen, are frustrating to deal with. Often times, the fat in these areas is exceptionally stubborn, regardless of diet and exercise. If you're frustrated and tired with trying to battle your bulges, there's help.
The tummy tuck procedure, otherwise known as the abdominoplasty, is a cosmetic surgery procedure during which excess fat and skin are removed from your midsection, leaving a slim and sculpted bodily appearance.
Board-certified plastic surgeon Dr. Vasdev Rai is an expert at using the abdominoplasty procedure to contour your body through tightening abdominal muscles, defining the hips and waist, and leaving a firm tight midsection.
Contact us today to learn more about how Dr. Rai can give you the body you want.
Dr. Vasdev Rai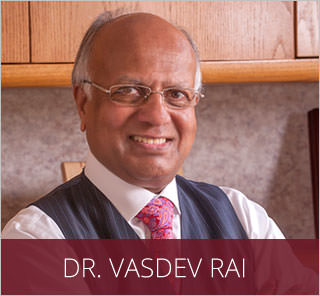 Dr. Vasdev Rai has performed more than 25,000 cosmetic surgeries over his more than 30 years in practice as a Dallas plastic surgeon. He is a board-certified plastic surgeon who was first certified by the American Board of Plastic Surgery in 1983. Learn More...
Dr. Surjit Rai
Dr. Surjit Rai was born and raised in Plano, Texas. Being the son of a plastic surgeon, Dr. Rai had the unique opportunity to see first-hand the impact a plastic surgeon can have. He knew at a young age that he would dedicate his life and academic career towards the goal of becoming a plastic surgeon. Learn More...