MISGUIDED, MISPLACED MYTHs ABOUT MULTIPLE CONSULTATIONS FOR YOUR COSMETIC SURGERY
Published on October 26, 2021 by Dr. Rai (drrai.net)
There are patients who come to see us, connect with us nicely, and feel comfortable with our recommendations. Alas, they were told that they need to see multiple plastic surgeons before proceeding with their surgery.
In our opinion, it is wasteful way to go about your life. Usually, there is only one right option for each pursuit. Other options may exist. But very often they are not your best options. They may even be wrong options.
Once you find a good plastic surgeon, who makes sense to you and intuitively feels sincere, You should look no further. Do not waste your time. Go ahead and schedule your surgery.
You will not go wrong.
Dr. Vasdev Rai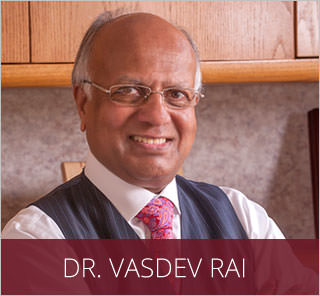 Dr. Vasdev Rai has performed more than 25,000 cosmetic surgeries over his more than 30 years in practice as a Dallas plastic surgeon. He is a board-certified plastic surgeon who was first certified by the American Board of Plastic Surgery in 1983. Learn More...
Dr. Surjit Rai
Dr. Surjit Rai was born and raised in Plano, Texas. Being the son of a plastic surgeon, Dr. Rai had the unique opportunity to see first-hand the impact a plastic surgeon can have. He knew at a young age that he would dedicate his life and academic career towards the goal of becoming a plastic surgeon. Learn More...