Regaining Feminine Confidence with Labiaplasty
Published on April 29, 2016 by Dr. Rai (drrai.net)
One of the fastest-growing trends in modern female cosmetic surgery is labiaplasty. This procedure, also known as vaginal rejuvenation, is chosen by many women in order to enhance the appearance of their genitalia.
For many women, large protruding lips of the inner vulva, or labia minora, can cause self-consciousness when wearing skinny bikini bottoms, thongs, or other underwear. In some cases, these prominent labia can negatively affect everyday activities or even impair a woman's sexual enjoyment.
If you're unhappy with the way that your inner vulva lips look, then you owe it to yourself to contact Dr. Rai and schedule a consultation to see how labiaplasty can help you regain your feminine confidence. Don't delay – contact our office now and learn more.
Dr. Vasdev Rai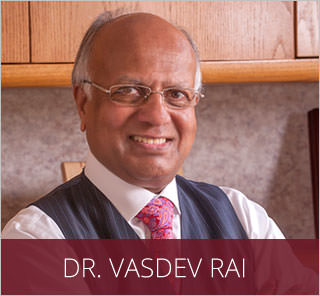 Dr. Vasdev Rai has performed more than 25,000 cosmetic surgeries over his more than 30 years in practice as a Dallas plastic surgeon. He is a board-certified plastic surgeon who was first certified by the American Board of Plastic Surgery in 1983. Learn More...
Dr. Surjit Rai
Dr. Surjit Rai was born and raised in Plano, Texas. Being the son of a plastic surgeon, Dr. Rai had the unique opportunity to see first-hand the impact a plastic surgeon can have. He knew at a young age that he would dedicate his life and academic career towards the goal of becoming a plastic surgeon. Learn More...