Thighplasty Surgery And The Recovery Process
Published on July 12, 2019 by Dr. Rai (drrai.net)
Tired of looking in the mirror just to see your fat, oversized, and sagging thighs? Wish your legs looked better in the mirror? Even though they're great for boosting your physical health, no amount of exercise, lunges, squats and dieting can reduce those so called 'thunder thighs' on their own? What you need is a quick solution using plastic surgery.

Say hello to a thigh lift or thighplasty surgery. Sometimes, no amount of diet and exercise can get you those thighs that you've always dreamed of. But a thigh lift or a thighplasty can instantly get you those taut thighs that you wish for.

What Is A Thighplasty Or A Thigh Lift Surgery?

A thighplasty or a thigh lift surgery reshapes the thighs by reducing or removing excess skin, tissue, and fat. The surgery results in smoother looking skin, eliminating ugly creases and folds caused due to excess fat and helps to achieve better-proportioned contours of your thighs and the lower body.

If your fitness regime and weight control efforts of dieting have not helped you achieve your weight loss goals for a body that is shapelier, firmer, more youthful-looking and overall more proportionate to your overall body shape and image, then a surgical lift may be the right option for you.

What A Thigh Lift Surgery Won't Do

Thigh lifts do not really help with the removal of excess fat from your thighs. In cases of excess fat deposits in your thighs, only liposuction alone can remove those excess fatty deposits. Also, for liposuction to work, your skin must have good elasticity and should be able to naturally conform or adapt to the newly shaped body contour.

In cases where the skin has lost its elasticity due to age and other factors, a thigh lift surgery along with liposuction may be recommended for you.

What Should I Expect During My Thigh Lift Recovery?

During your post-surgery recovery process from a thigh lift surgery or thighplasty, the surgeon will have dressings/bandages applied on to your incisions following the thigh lift procedure.

Also, small tubes may be temporarily placed under your thigh skin to drain excess fluid or blood that may collect post the surgery.

You will also be given specific instructions that may include:

How to care for your surgical site and do's and don'ts.
Any medications or ointments/creams to apply on the surgical site or to take orally to speed up the healing process or help you feel more comfortable while you're healing.
Any specific concerns to look out for, whether they're at the surgical site or with regards to your general health.
When you need to come in for a follow up appointment.
Thigh Lift Recovery At Home

You will be allowed to go home a day or two after your thighplasty. If you are experiencing any chest pain, irregular heartbeats, or shortness of breath, seek medical attention immediately. The procedure is safe with a low chance of risks, but there are rare cases where they may occur.

Make sure to strictly follow your physician's instructions for optimal recovery post-surgery.

Do not subject your surgical incisions to abrasion, excessive force, swelling, or too much motion after surgery to facilitate proper and timely healing.

Schedule A Consultation With Dr. Rai

If you're interested in learning more about the thigh lift surgery, contact our office to schedule a consultation with Dr. Rai today. With his help and guidance, you'll be on your way to the beautiful legs you've always wanted.

Dr. Vasdev Rai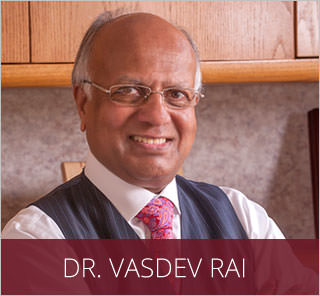 Dr. Vasdev Rai has performed more than 25,000 cosmetic surgeries over his more than 30 years in practice as a Dallas plastic surgeon. He is a board-certified plastic surgeon who was first certified by the American Board of Plastic Surgery in 1983. Learn More...
Dr. Surjit Rai
Dr. Surjit Rai was born and raised in Plano, Texas. Being the son of a plastic surgeon, Dr. Rai had the unique opportunity to see first-hand the impact a plastic surgeon can have. He knew at a young age that he would dedicate his life and academic career towards the goal of becoming a plastic surgeon. Learn More...