Advanced Liposuction Techniques
Published on January 29, 2015 by Dr. Rai (drrai.net)
A newly published study, 20 years in the making, has found that advanced liposuction techniques not only allow for optimal removal of fatty tissue, but also encourage skin retraction for more shapely contours. The study included more than 4,000 patients who had undergone liposuction on hips, flanks, and thighs, and found that refined techniques are better able to modify the shape of the body and enhance final results. These techniques were also shown to significantly lower the risk of complications.
As a board-certified plastic surgeon with over three decades of experience, Dr. Vasdev Rai carefully selects the techniques he feels will best benefit each patient. Offering advanced options such as ultrasonic liposuction, Dr. Rai can help ensure ideal results while also helping to minimize surgical and postoperative risks. However, it is important to remember that different liposuction techniques are better suited to address specific areas of the body. The technique best able to produce the results you desire can most effectively be determined through a one-on-one consultation at our comfortable Dallas location.
If you are considering liposuction, please contact the Cosmetic Surgical Center online or by calling 972-566-6500 to schedule your initial consultation. Dr. Rai welcomes patients from Dallas, Fort Worth, and surrounding Texas communities.
Dr. Vasdev Rai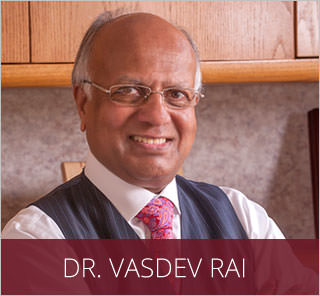 Dr. Vasdev Rai has performed more than 25,000 cosmetic surgeries over his more than 30 years in practice as a Dallas plastic surgeon. He is a board-certified plastic surgeon who was first certified by the American Board of Plastic Surgery in 1983. Learn More...
Dr. Surjit Rai
Dr. Surjit Rai was born and raised in Plano, Texas. Being the son of a plastic surgeon, Dr. Rai had the unique opportunity to see first-hand the impact a plastic surgeon can have. He knew at a young age that he would dedicate his life and academic career towards the goal of becoming a plastic surgeon. Learn More...