Focus on Liposuction
Published on March 14, 2008 by Dr. Rai (drrai.net)
Last week we looked at the statistics on plastic surgery procedures, which showed that liposuction procedures jumped by more than 50 % from 2006, an astounding increase, comparable to the meteoric rise of noncosmetic procedures, taking over the spot of top cosmetic surgery procedure from breast augmentation, despite the significant increase in that procedure (21 %) as well. What is responsible for this dramatic increase? Most likely, there are several good reasons, including:
An "obesity epidemic" in America. Liposuction is not recommended for obese patients, but the obesity epidemic is not just an increase in obesity, but a significant weight increase pretty much across the board, meaning that there are many people slightly overweight who may have some stubborn fat deposits they want to get rid of.
Media promoting the "epidemic." Big media outlets, ever on the search for ways to avoid reporting real news, leaned heavily on the obesity epidemic in 2007. The increasing weight of Americans was tied in with segments on diet and exercise, making people more self-conscious about their weight. For people unable to get the figure they wanted despite diet, exercise and weight loss, liposuction became an important tool for body contouring of love handles, bingo wings, and muffin tops.
The upsurge in male cosmetic surgery. Although breast augmentation is a procedure for women only, liposuction profited from the increase in men seeking cosmetic surgery. This trend is expected to continue, as liposuction is ideal for treating the "beer gut" men have such difficulty getting rid of.
Liposuction is a safe, effective, and long-lasting procedure. The distribution of fat cells in the body is set around puberty, so when you remove them from one area or another, you may alter the distribution of fat in the body. This does not, of course, mean that people cannot get fat following liposuction, but it does mean that following liposuction you will see long-lasting results, so long as you maintain your weight.
Of all the reasons, the last is probably the most significant. When people see the results others have with liposuction, including how long they last, it works as the best possible advertisement for the procedure.
To learn more about what liposuction can do for you, please contact Dr. Rai at the Plastic Surgical Associates in Dallas, Texas to set up an initial consultation.
Dr. Vasdev Rai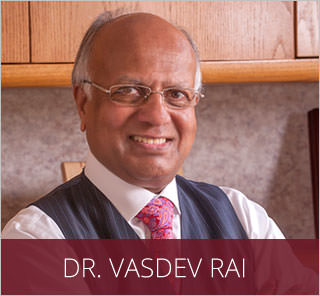 Dr. Vasdev Rai has performed more than 25,000 cosmetic surgeries over his more than 30 years in practice as a Dallas plastic surgeon. He is a board-certified plastic surgeon who was first certified by the American Board of Plastic Surgery in 1983. Learn More...
Dr. Surjit Rai
Dr. Surjit Rai was born and raised in Plano, Texas. Being the son of a plastic surgeon, Dr. Rai had the unique opportunity to see first-hand the impact a plastic surgeon can have. He knew at a young age that he would dedicate his life and academic career towards the goal of becoming a plastic surgeon. Learn More...