The Allure of Beautiful Legs
Published on September 21, 2012 by Dr. Rai (drrai.net)
According to a recent article in the New York Times, smooth, toned legs are in. The article points to a photo of Angelina Jolie at the last Oscars as sparking this leggy obsession. In the now famous photo, Jolie confidently reveals her leg through the thigh-high slit of her gown.
Some women have turned to liposuction to achieve shapely legs. Often used in the thigh area, liposuction removes pockets of fat. The thighs are a common area for women to accumulate fat, even if they are active individuals who exercise and eat well.
The Times mentions several other ways women are pursuing beautiful legs:
Strengthening and toning exercises, including ballet barre routines
Spray tanning
Foundation, shimmer products and other cosmetics
Over-the-counter leg supplements
One of the things you can expect after liposuction is a few weeks of recovery, but a nice benefit of the procedure is permanency. The contouring results achieved with liposuction will be long-lasting because the fat cells are removed for good. If you cannot achieve smooth, healthy looking legs with exercise alone, liposuction may be right for your cosmetic goals.
To learn more about liposuction in Dallas, Texas, please contact the Cosmetic Surgical Center to schedule a consultation with experienced, board-certified plastic surgeon Dr. Vasdev Rai.
Dr. Vasdev Rai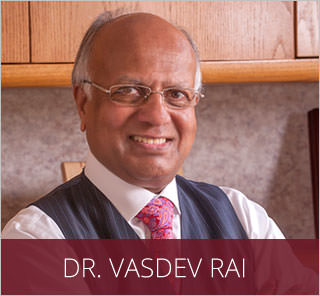 Dr. Vasdev Rai has performed more than 25,000 cosmetic surgeries over his more than 30 years in practice as a Dallas plastic surgeon. He is a board-certified plastic surgeon who was first certified by the American Board of Plastic Surgery in 1983. Learn More...
Dr. Surjit Rai
Dr. Surjit Rai was born and raised in Plano, Texas. Being the son of a plastic surgeon, Dr. Rai had the unique opportunity to see first-hand the impact a plastic surgeon can have. He knew at a young age that he would dedicate his life and academic career towards the goal of becoming a plastic surgeon. Learn More...