Vogue Notes the Dramatic Results Possible with Liposuction
Published on November 30, 2012 by Dr. Rai (drrai.net)
According to the American Society of Aesthetic Plastic Surgeons (ASAPS), the October issue of Vogue includes a piece about body-sculpting technologies like CoolSculpting and Liposonix. Technologies like these are designed to slim body contours non-surgically, using ultrasound energy, freezing or other methods.
According to ASAPS, the Vogue piece describes the various benefits of these technologies, including the limited procedure time and downtime. The piece also mentions these technologies do not achieve the same types of results as liposuction, as some people liken the results to liposuction or talk about the technologies as being alternatives to liposuction.
Some of the main differences between non-surgical body contouring and liposuction include:
Longevity of results: Although liposuction does require a surgical procedure, the results are long-term and should not change unless you gain weight or the aging process affects your body contours.
Nature of results: Like the Vogue piece mentions, liposuction provides the most dramatic results for your problem areas.
Price and investment of time: Although liposuction is more expensive than non-surgical techniques, and although surgery requires a greater investment of time, most liposuction patients feel the investment is worth it. Multiple studies have found high rates of patient satisfaction for liposuction results.
The only way to find out whether liposuction or another procedure may be right for you is to speak to an experienced plastic surgeon who wants to achieve the very best outcome for you.
For liposuction in Dallas, Texas, please contact the Cosmetic Surgical Center to schedule a consultation with plastic surgeon Dr. Vasdev Rai.
Dr. Vasdev Rai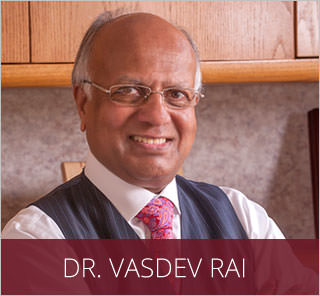 Dr. Vasdev Rai has performed more than 25,000 cosmetic surgeries over his more than 30 years in practice as a Dallas plastic surgeon. He is a board-certified plastic surgeon who was first certified by the American Board of Plastic Surgery in 1983. Learn More...
Dr. Surjit Rai
Dr. Surjit Rai was born and raised in Plano, Texas. Being the son of a plastic surgeon, Dr. Rai had the unique opportunity to see first-hand the impact a plastic surgeon can have. He knew at a young age that he would dedicate his life and academic career towards the goal of becoming a plastic surgeon. Learn More...