What about Laser Liposuction in Dallas, Texas?
Published on May 12, 2014 by Dr. Rai (drrai.net)
Have you heard the ads about laser liposuction? Laser assisted liposuction is heavily marketed these days, so you may be hearing about it a lot. Unfortunately, it is not as effective as ultrasonic and tumescent liposuction. There is also a high incidence of skin burns with laser liposuction.
Laser Liposuction vs. Ultrasonic Liposuction
Laser assisted liposuction and ultrasound assisted liposuction both liquefy the fat cells before they are removed from the body. The purpose of liquefying the fat is a more targeted procedure and less trauma to the tissue, creating more controlled and precise results with less bruising, swelling, and downtime.
Laser liposuction uses heat to melt the fat, which immediately introduces the risk of burns. In fact, supporters and those trying to sell the equipment and marketing the technique, claim that laser liposuction helps tighten the skin. That is possible, but the problem is the risk of burns. There is a very fine line between the low level of injury which causes the skin to tighten, and enough injury to result in a burn.
Ultrasonic liposuction uses high frequency sound waves to liquefy the fat. The vibration disrupts the fat cell membrane without harming the surrounding tissues. So, the technique minimizes trauma from the fat removal process without creating the risk of burns and unnecessary injury.
To learn more about liposuction techniques and which option is best for you, please contact the Cosmetic Surgical Center to schedule a comprehensive consultation with Dr. Vasdev Rai. Dr. Rai provides cosmetic surgery procedures to patients living in Dallas, Fort Worth, and surrounding areas of Texas.
Dr. Vasdev Rai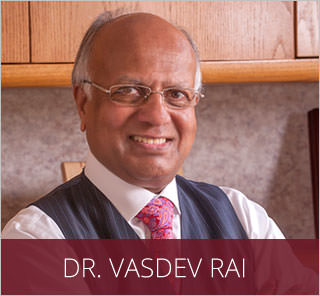 Dr. Vasdev Rai has performed more than 25,000 cosmetic surgeries over his more than 30 years in practice as a Dallas plastic surgeon. He is a board-certified plastic surgeon who was first certified by the American Board of Plastic Surgery in 1983. Learn More...
Dr. Surjit Rai
Dr. Surjit Rai was born and raised in Plano, Texas. Being the son of a plastic surgeon, Dr. Rai had the unique opportunity to see first-hand the impact a plastic surgeon can have. He knew at a young age that he would dedicate his life and academic career towards the goal of becoming a plastic surgeon. Learn More...