Mommy Makeover Issues
Published on February 20, 2009 by Dr. Rai (drrai.net)
Pregnancy and childbirth make a lot of changes in a woman's body. Breastfeeding makes more changes. By the time it is all over, many women look in the mirror and wonder who that person is, so different does she look from their previous image.
A Mommy Makeover is designed to restore as much of your previous shape as possible. Your Mommy Makeover would be customized for your particular issues and problems, and would be carefully planned between you and Dr. Rai.
In the news recently have been reports about Tameka Foster, the wife of R&B; artist Usher. She went to Brazil for abdominal liposuction only two months after giving birth to her fifth child. Before that surgery began, she suffered a cardiac arrest and other problems from the anesthesia. She came close to death, but has recovered and will be discharged next week.
Some women have been less lucky and have died. Perhaps the reason this woman went to Brazil for her liposuction was that no accredited U.S. plastic surgeon would do the procedure so soon after her childbirth. It takes some time for the body to recover.
The blood needs more than two months to change from its elevated blood-clotting condition and blood clots traveling in the circulatory system are a well-known cause of death because they can become stuck in the lungs, heart or brain.

The uterus needs time to recover, different timeframes according to whether you had a vaginal birth, a C-section, or any pregnancy complications. It may need well over two months.
Don't Rush Into Your Mommy Makeover
Give your body time to recuperate and relax after the tremendous hormonal and other changes wrought by pregnancy, birth and breastfeeding. In many cases the body will lose extra fat by itself without any cosmetic surgery. If you give it some help with exercise and good nutrition that may be just as successful as having surgery.
However there are many women who are not able to shed the abdominal fat and do come to us for a mommy makeover. Dr. Rai will take time with you to discuss all the options, benefits and risks. He will study your medical history and listen to your goals and worries. He does not rush into any type of cosmetic surgery, but always makes sure his patients understand the procedure they want and accept the risks.
All surgery carries risk. Reaction to anesthesia is a possibility that cannot be foreseen, although the anesthesiologists who work with Dr. Rai are highly experienced and very attentive to their patients. They would catch any such reaction very quickly.
If you would like to know more about Mommy Makeovers and the procedures such as a Breast Lift that may be part of them, please call or email our cosmetic surgery office today for a personal consultation with Dr. Rai.
Dr. Vasdev Rai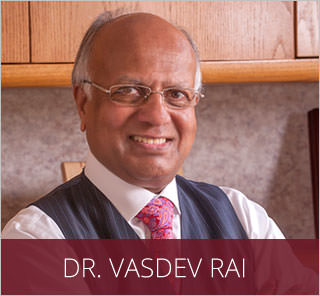 Dr. Vasdev Rai has performed more than 25,000 cosmetic surgeries over his more than 30 years in practice as a Dallas plastic surgeon. He is a board-certified plastic surgeon who was first certified by the American Board of Plastic Surgery in 1983. Learn More...
Dr. Surjit Rai
Dr. Surjit Rai was born and raised in Plano, Texas. Being the son of a plastic surgeon, Dr. Rai had the unique opportunity to see first-hand the impact a plastic surgeon can have. He knew at a young age that he would dedicate his life and academic career towards the goal of becoming a plastic surgeon. Learn More...