Take Care in Choosing Your Plastic Surgeon
Published on September 8, 2009 by Dr. Rai (drrai.net)
In Framingham (about 20 miles from Boston, Massachusetts), there is a Brazilian community of about 14,000 immigrants. In late July of this year, the president of the Brazilian American Association in Framingham, Ilma Paixao, did a cable TV interview of a plastic surgeon who was visiting from Brazil.
It was part of her plan to raise awareness of health issues among the local residents and the doctor was one Luiz Carlos Ribeiro. He and his wife had been traveling back and forth between Brazil and Framingham for several years, performing plastic surgeries for low prices, between $1800 and $3,000. Paixao was pleased to get the interview because Ribeiro had an excellent reputation in Brazil.
Ribeiro gave a great interview, stressing the importance of always getting a second opinion and not accepting medical care from anyone unlicensed to perform it. He emphasized that the doctor should use only professional equipment in a professional clinic and never work outside of a medical facility.
Did He Practice What he Preached?
On August 1, an unconscious woman was brought to a local medical center, where she died. She had been a patient of Ribeiro, having liposuction done on a massage table in the basement of a local condo. Police examined the condo and found a great deal of blood protein on the floor. After more investigation they found that Ribeiro and his wife had been obtaining a series of 30-day work permits so they could perform plastic surgeries. His wife functioned as his surgical nurse.
Neither one of them is licensed to practice medicine in Massachusetts. However, neighbors of the deceased woman came forward to report to police that they also had had plastic surgery from Ribeiro. They had paid cash and it appears that the couple ran a cash-only business and kept no records. One of these neighbors was in hospital at the time for a severe infection after her liposuction.
Ribeiro performed other cosmetic surgeries besides liposuction, such as dermal fillers to plump up the lips and nose surgery. It is not known yet whether he is a qualified physician in Brazil.
An autopsy was planned for the deceased woman but no reports are available as to its results.
The results of your cosmetic surgery depend heavily on the quality of the surgeon you choose. Plastic surgery (including cosmetic surgery) is a specialty area in the U.S., with its own certification board. Before choosing any plastic surgeon, make sure he or she is board-certified to practice plastic surgery.
You can read about Dr. Rai's extensive qualifications and professional memberships on his Training and Credentials page. If you would like to come in and see our clean and beautiful facilities, please call or send us an email. We can schedule a personal consultation for you with Dr. Rai.
Dr. Vasdev Rai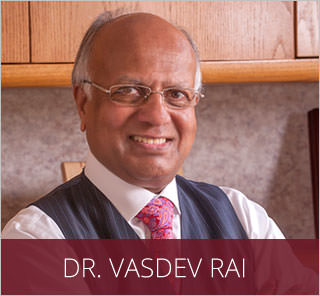 Dr. Vasdev Rai has performed more than 25,000 cosmetic surgeries over his more than 30 years in practice as a Dallas plastic surgeon. He is a board-certified plastic surgeon who was first certified by the American Board of Plastic Surgery in 1983. Learn More...
Dr. Surjit Rai
Dr. Surjit Rai was born and raised in Plano, Texas. Being the son of a plastic surgeon, Dr. Rai had the unique opportunity to see first-hand the impact a plastic surgeon can have. He knew at a young age that he would dedicate his life and academic career towards the goal of becoming a plastic surgeon. Learn More...