2012 Plastic Surgery Statistics show Facial Rejuvenation Increase
Published on March 6, 2013 by Dr. Rai (drrai.net)
Every year, the American Society of Plastic Surgeons releases statistics about the plastic surgery industry. Last month, it released statistics for 2012. In 2012, plastic surgery saw gains, as did the auto, retail and home sales industries.
In 2012, 14.6 million cosmetic plastic surgery procedures were performed, up 5 percent from 2011. The statistics also show that non-surgical procedures continue to grow steadily, a trend that has persisted for the last three years. Surgical procedures mostly remain steady.
The growth in plastic surgery in 2012 was mostly in the areas of facial rejuvenation and minimally invasive treatments. Facial rejuvenation procedures that saw significant increases last year included:
Facelifts
Eyelid surgery
BOTOX and Dysport
Facial fillers
Facelifts increased 6 percent and eyelid surgery 4 percent.
The signs of aging on your face are unfortunately obvious and apparent. It seems more people are considering their plastic surgery and minimally invasive options for restoring a more youthful, refreshed facial appearance.
If you live in or around Dallas or Forth Worth and are interested in plastic surgery, please contact the Cosmetic Surgical Center to schedule a consultation with experienced plastic surgeon Dr. Vasdev Rai.
Dr. Vasdev Rai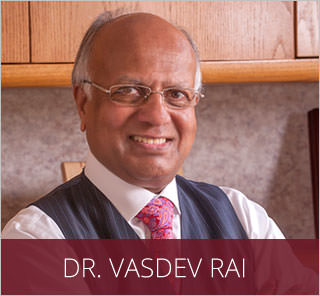 Dr. Vasdev Rai has performed more than 25,000 cosmetic surgeries over his more than 30 years in practice as a Dallas plastic surgeon. He is a board-certified plastic surgeon who was first certified by the American Board of Plastic Surgery in 1983. Learn More...
Dr. Surjit Rai
Dr. Surjit Rai was born and raised in Plano, Texas. Being the son of a plastic surgeon, Dr. Rai had the unique opportunity to see first-hand the impact a plastic surgeon can have. He knew at a young age that he would dedicate his life and academic career towards the goal of becoming a plastic surgeon. Learn More...