Anticoagulant Drug Prevents Blood Clot Risk in Some Plastic Surgery Patients
Published on November 8, 2011 by Dr. Rai (drrai.net)
Treatment with the blood-thinning drug enoxaparin may reduce the risk of the blood-clotting condition known as venous thromboembolism (VTE) following a plastic surgery procedure. This finding comes from a recent study published in Plastic and Reconstructive Surgery, the medical journal of the American Society of Plastic Surgeons (ASPS).
VTE includes deep vein thrombosis (DVT) and pulmonary embolism (PE). DVT blocks blood flow in large veins, usually located in the legs. PE occurs when the blood clot moves through the bloodstream into the lungs. VTE can lead to serious health problems and death. The study found that treatment with a blood-thinning drug decreased the risk of VTE in the highest-risk patients by 60 percent.
The study included 3,334 plastic and reconstructive surgery patients. All of the patients were at an increased risk for VTE, and they were treated with a type of heparin known as enoxaparin-a.
Risk factors for developing VTE include:
Advanced age
Heart disease
Lung disease
Cancer
Smoking
Obesity
Recent history of VTE
Family history of blood clots
About 2 million people suffer from DVT each year, and a number of those cases lead to PE. An estimated 18,000 plastic surgery patients develop DVT each year. Even though the risk for serious blood clots is relatively low compared to other specialties, experienced plastic surgeons carefully screen their patients and take preventative measures to decrease the chance of VTE occurring. Experienced and knowledgeable plastic surgeons recognize the risk factors and symptoms of VTE, and can inform and educate their patients accordingly.
To learn more about your candidacy for plastic surgery procedures, please contact Dallas, Texas, board-certified plastic surgeon Dr. Vasdev Rai at the Cosmetic Surgical Center to schedule a consultation.
Dr. Vasdev Rai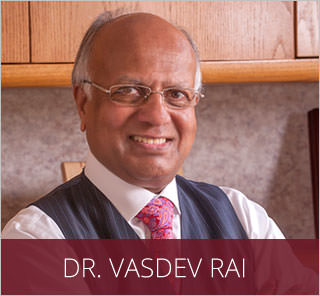 Dr. Vasdev Rai has performed more than 25,000 cosmetic surgeries over his more than 30 years in practice as a Dallas plastic surgeon. He is a board-certified plastic surgeon who was first certified by the American Board of Plastic Surgery in 1983. Learn More...
Dr. Surjit Rai
Dr. Surjit Rai was born and raised in Plano, Texas. Being the son of a plastic surgeon, Dr. Rai had the unique opportunity to see first-hand the impact a plastic surgeon can have. He knew at a young age that he would dedicate his life and academic career towards the goal of becoming a plastic surgeon. Learn More...