ASPS Statistics Show Plastic Surgery Recovering, Face Lifts Increasing
Published on February 15, 2011 by Dr. Rai (drrai.net)
This month, the American Society of Plastic Surgeons released its statistics on the number of plastic surgery and nonsurgical cosmetic procedures performed in 2010. The figures show that the total number of procedures increased by 5% from 2009 to a total of 13.1 million surgical and nonsurgical procedures.
As expected, breast augmentation remains the most popular procedure. Liposuction and tummy tuck saw modest gains over 2009. However, the biggest surprise is the sudden, dramatic increase in the number of face lift procedures.
The number of face lift procedures performed in 2010 surged 9% over 2009, the first time the procedure had seen growth since 2007. There are likely a number of reasons for this increase. It is a good sign for the economy that people are now feeling secure enough to invest in a procedure that requires an investment of both time and money, but provides great long-term results. Also, as the population continues to age, we expect demand for face lifts to increase. Finally, people are probably beginning to realize that nonsurgical procedures like BOTOX® Cosmetic injections are a good short-term measure, but no substitute for a face lift.
If you are interested in a cosmetic plastic surgery procedure, please call or email the Cosmetic Surgical Center today to schedule a consultation.
Dr. Vasdev Rai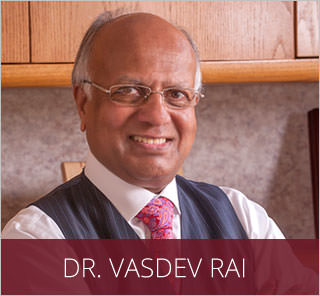 Dr. Vasdev Rai has performed more than 25,000 cosmetic surgeries over his more than 30 years in practice as a Dallas plastic surgeon. He is a board-certified plastic surgeon who was first certified by the American Board of Plastic Surgery in 1983. Learn More...
Dr. Surjit Rai
Dr. Surjit Rai was born and raised in Plano, Texas. Being the son of a plastic surgeon, Dr. Rai had the unique opportunity to see first-hand the impact a plastic surgeon can have. He knew at a young age that he would dedicate his life and academic career towards the goal of becoming a plastic surgeon. Learn More...