Baby Can Get Back, if She Wants It
Published on May 2, 2008 by Dr. Rai (drrai.net)
The first time I heard it, it surprised me. A young woman complained that her butt was too small. Her boyfriend was always looking at stars like Beyonce, whose large buttocks have taken over from Jennifer Lopez' as the derriere du jour. She also complained that if she put on weight it went exactly where she didn't want it, her abs and thighs, leaving her rear abysmally flat. Since then, it has become a more common complaint among women, that they wish they could make their buttocks bigger.
Fortunately, they can. With buttock augmentation, they can put junk in their trunk without adding load elsewhere. To learn more about how you can get that ba-donka-donk you've always wanted, contact the Cosmetic Surgerical Center in Dallas, Texas today for a consultation.
Dr. Vasdev Rai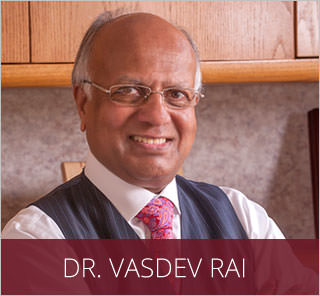 Dr. Vasdev Rai has performed more than 25,000 cosmetic surgeries over his more than 30 years in practice as a Dallas plastic surgeon. He is a board-certified plastic surgeon who was first certified by the American Board of Plastic Surgery in 1983. Learn More...
Dr. Surjit Rai
Dr. Surjit Rai was born and raised in Plano, Texas. Being the son of a plastic surgeon, Dr. Rai had the unique opportunity to see first-hand the impact a plastic surgeon can have. He knew at a young age that he would dedicate his life and academic career towards the goal of becoming a plastic surgeon. Learn More...