Can Plastic Surgery improve your Self-Esteem?
Published on April 23, 2013 by Dr. Rai (drrai.net)
Typically, it's unwise to speculate about how plastic surgery may change your emotional and mental wellbeing. But every once and awhile, a study looks specifically at these non-physical outcomes of plastic surgery.
A recent study published in Clinical Psychological Science says plastic surgery patients may experience:
More joy in life
Higher sense of satisfaction
Greater self-esteem
The study subjects were about 550 people who had plastic surgery for the first time and about 260 people who had wanted plastic surgery for a long time but decided not to go through with it in the end.
The study compared those groups of people to 1,000 people who had no interest in plastic surgery.
Using a questionnaire before plastic surgery, the study authors determined none of the patients had unrealistic expectations, like expecting the procedure to solve all of their problems or make them completely new people.
The authors found the plastic surgery patients had higher self-esteem, felt less anxiety and felt generally healthier.
To learn more about our plastic surgery services in Dallas, Texas, please contact the Cosmetic Surgical Center to schedule a consultation with experienced plastic surgeon Dr. Vasdev Rai.
Dr. Vasdev Rai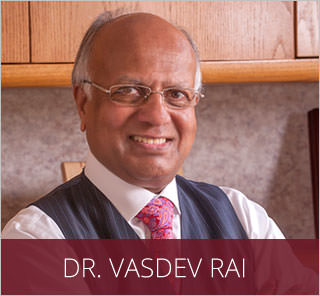 Dr. Vasdev Rai has performed more than 25,000 cosmetic surgeries over his more than 30 years in practice as a Dallas plastic surgeon. He is a board-certified plastic surgeon who was first certified by the American Board of Plastic Surgery in 1983. Learn More...
Dr. Surjit Rai
Dr. Surjit Rai was born and raised in Plano, Texas. Being the son of a plastic surgeon, Dr. Rai had the unique opportunity to see first-hand the impact a plastic surgeon can have. He knew at a young age that he would dedicate his life and academic career towards the goal of becoming a plastic surgeon. Learn More...