Fraudulent Plastic Surgery Patients
Published on August 10, 2010 by Dr. Rai (drrai.net)
News reports have been coming out for years about occasional plastic surgeons found to have defrauded the public, but more recently, there have been stories about patients defrauding their plastic surgeons.
A recent example is a woman in Fort Lauderdale, Florida, who received a BOTOX® Cosmetic treatment and cheek and lip fillers from a Dr. Shino Bay Aguilera. She refused to have any topical anesthetic for her 50 needle shots and directed the doctor as to exactly where to place the injections. She also refused to have her "Before" photo taken, on the basis that it would violate her modeling contract.
After being treated for two and a half hours, she told the clinic staff that she would return from a nearby ATM with a cash payment, and she left her purse behind, supposedly as security. She never returned. Her bill came to $3,300. In reference to not taking her photo, Dr. Aguilera said:
"I dropped the ball on that one. It will never happen again. Now she was very attractive, but she wasn't model material."
Luckily, a video surveillance camera caught her image and police are looking for her. They are not commenting until the investigation is over except to say that they are doing a photo lineup and think they know who the woman was.
Two Other Cases
In another case that happened in May of this year, one Shatarka Nuby wanted to have breast enlargement and liposuction of her upper arms. She worked with an accomplice posing as her cousin. Her bill came to $9,000 and the accomplice paid it with someone else's credit card – a stolen identity.
According to reports of court documents, the credit card owner was a young woman who dropped a college application containing personal information in a Tamarac, Florida mailbox. The school never received her application and she later found that five credit cards had been opened in her name. One already had charges of $19,550. Another had been used in the plastic surgery fraud and police found that Nuby's "cousin" had a driver's license in the college student's name. Nuby has a history of credit card and driver's license fraud. She is being held in federal custody and could be given up to ten years in jail.
In September 2009, one Patrice Thomas also pleaded guilty to the charge of identity theft. She had paid for her tummy tuck with another person's credit card, the bill coming to $5,000. She was sentenced to five years' probation but news reports do not say whether she is required to reimburse the credit card owner.
People who engage in these fraudulent practices are certainly a minority. Dr. Aguilar opined that the apparent increase in cosmetic surgery patient fraud could be attributed to the poor economy and efforts to get a job by looking more youthful. Regardless of the reason for it, credit card fraud is inexcusable and identity theft is a disaster for the victim.
At The Cosmetic Surgical Center, Dr. Rai and his team try to help you with plastic surgery costs. We work with CareCredit and MedicalLoan to help you get good loan terms, as we do not think that financing should ever stop a person from enhancing their appearance and self-confidence.
To schedule a free consultation with Dr. Rai, please contact our Texas office today. We serve Dallas and Fort Worth and hope to be working with you soon.
Dr. Vasdev Rai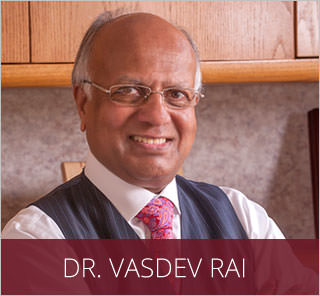 Dr. Vasdev Rai has performed more than 25,000 cosmetic surgeries over his more than 30 years in practice as a Dallas plastic surgeon. He is a board-certified plastic surgeon who was first certified by the American Board of Plastic Surgery in 1983. Learn More...
Dr. Surjit Rai
Dr. Surjit Rai was born and raised in Plano, Texas. Being the son of a plastic surgeon, Dr. Rai had the unique opportunity to see first-hand the impact a plastic surgeon can have. He knew at a young age that he would dedicate his life and academic career towards the goal of becoming a plastic surgeon. Learn More...