Growing Demand for Butt Enhancement
Published on October 19, 2012 by Dr. Rai (drrai.net)
According to some plastic surgeons, more patients are requesting buttock lifts and buttock augmentations. Buttock lifts increased 38 percent in 2011 compared to 2010, and buttock implant procedures increased 43 percent in 2011 compared to 2010, according to the American Society of Plastic Surgeons.
The buttocks and lower body is important to our overall body proportions. Many women desire buttocks and hips that are balanced with the size of their upper bodies. A buttocks lift or augmentation may be the right way for you to achieve the lower body appearance you want.
Butt lifts are often performed as part of a lower body lift, which addresses:
Saggy thighs and butt
Dimpled, hanging butt appearance
Dimpled skin on the thighs
Dr. Vasdev Rai can also perform a buttock lift as its own procedure.
If you are dissatisfied with the appearance of your lower body and your butt in particular, Dr. Rai can help you determine if plastic surgery can meet your expectations.
If you live in or around Dallas or Fort Worth, Texas, and are interested in a buttocks lift or augmentation, please contact the Cosmetic Surgical Center to schedule a consultation with board-certified plastic surgeon Dr. Vasdev Rai.
Dr. Vasdev Rai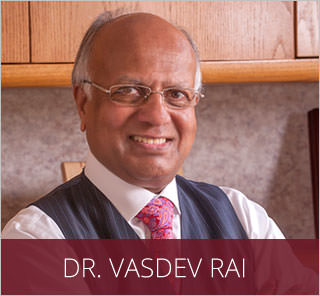 Dr. Vasdev Rai has performed more than 25,000 cosmetic surgeries over his more than 30 years in practice as a Dallas plastic surgeon. He is a board-certified plastic surgeon who was first certified by the American Board of Plastic Surgery in 1983. Learn More...
Dr. Surjit Rai
Dr. Surjit Rai was born and raised in Plano, Texas. Being the son of a plastic surgeon, Dr. Rai had the unique opportunity to see first-hand the impact a plastic surgeon can have. He knew at a young age that he would dedicate his life and academic career towards the goal of becoming a plastic surgeon. Learn More...