Philippine Cosmetic Surgeons Needing Protection From Criminals
Published on November 10, 2009 by Dr. Rai (drrai.net)
A news item from Manila, the capital of the Philippines, reports that the Philippine National Bureau of Investigation (NBI) is urging the Department of Health to draw up a law to protect unsuspecting cosmetic surgeons from criminals on the run. There have been some cases where a wanted criminal has had cosmetic surgery done for a disguise, giving a false name to the surgeon.
The NBI Deputy Director, one Ruel Lasala, stated:
"Surgeons, doctors or medical staff become "instruments" of these unscrupulous hardened criminals to alter their faces to hide their identities as part of effort to avoid being caught by law enforcers. These medical practitioners may not be aware that one of their patients is a criminal who will give different names to avoid being detected."
In a particular case, one Alvin Flores, "the notorious leader of the 'Alvin Flores Armed Robbery Group'" obtained plastic surgery from Dr. Dominador Pedracio on September 30 this year. Flores gave a false name and told the surgeon that he was a closet gay and wanted to have a more feminine look.
In a single, 11-hour procedure, three cosmetic surgeons worked on Flores, doing rhinoplasty, eyelid surgery, and a facelift. Flores was then killed in a shoot-out on October 29. Flores' lawyer tried to claim that the NBI had shot a different Alvin Flores, and that anyway his client was not accused of anything and was innocent. But Dr. Pedracio could tell that it was the same man – understandably, since only four weeks had elapsed since the surgeries.
Dr. Pedracio was required to testify to the NBI about the cosmetic surgeries he and his colleagues had performed for Flores. He told the NBI and reporters that he had not known that his patient was Flores and that he hoped some protection could be arranged for cosmetic surgeons in this sort of situation.
"We have to be shielded because in the first place we may be used again by these people who hired our services. And because we know nothing regarding their background, we accept them as our patients."
Perhaps the Filipino cosmetic surgeons should screen their new patients more thoroughly, although the idea of having to produce your police record before having a nose job is repugnant. Cosmetic surgery is certainly popular worldwide these days, if not always for the best reasons.
If you would like to schedule a personal consultation with Dr. Rai, please call or email our Dallas, Texas office today.
Dr. Vasdev Rai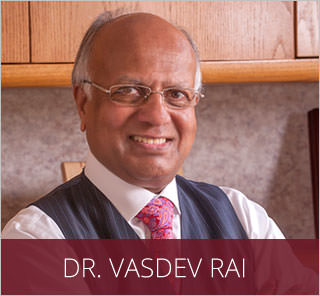 Dr. Vasdev Rai has performed more than 25,000 cosmetic surgeries over his more than 30 years in practice as a Dallas plastic surgeon. He is a board-certified plastic surgeon who was first certified by the American Board of Plastic Surgery in 1983. Learn More...
Dr. Surjit Rai
Dr. Surjit Rai was born and raised in Plano, Texas. Being the son of a plastic surgeon, Dr. Rai had the unique opportunity to see first-hand the impact a plastic surgeon can have. He knew at a young age that he would dedicate his life and academic career towards the goal of becoming a plastic surgeon. Learn More...