Rise in Mother-Daughter Duos getting Plastic Surgery
Published on November 21, 2012 by Dr. Rai (drrai.net)
It seems many mothers and daughters are making the joint decision to receive plastic surgery. For example, a mom in her 50s who wants to get rid of the dreaded turkey neck may discover her 30-year-old daughter is interested in a mommy makeover, and so together they make the decision.
ABC News recently did a story on the trend. ABC profiled a 65-year-old woman and her 38-year-old daughter who together embarked on a journey to address the areas of their bodies that were causing them to be dissatisfied with their appearance.
If you are the mother of a grown woman, you may be noticing the signs of aging in your face and neck especially. Sagginess of the face and neck can be devastating because of the aged appearance it creates. Depending on your goals and expectations, you may benefit from a:
Eyelid surgery
Forehead lift
If you are the daughter in this scenario, you may be noticing body and breast changes as a result of pregnancy or simply as part of the aging process. Body and breast procedures that may be right for you include:
Having the support of loved ones can make your experience more comfortable. We also believe your plastic surgery procedure should be about what you want – and we are here to support you through pre-op, your surgery day and after.
If you live in Dallas or Fort Worth, Texas, and want to find out if plastic surgery is right for you, please contact the Cosmetic Surgical Center to schedule a consultation with plastic surgeon Dr. Vasdev Rai.
Dr. Vasdev Rai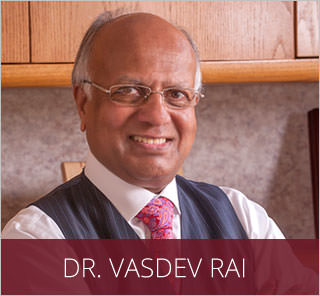 Dr. Vasdev Rai has performed more than 25,000 cosmetic surgeries over his more than 30 years in practice as a Dallas plastic surgeon. He is a board-certified plastic surgeon who was first certified by the American Board of Plastic Surgery in 1983. Learn More...
Dr. Surjit Rai
Dr. Surjit Rai was born and raised in Plano, Texas. Being the son of a plastic surgeon, Dr. Rai had the unique opportunity to see first-hand the impact a plastic surgeon can have. He knew at a young age that he would dedicate his life and academic career towards the goal of becoming a plastic surgeon. Learn More...