Take Time to Treat your Body Right after Plastic Surgery
Published on December 7, 2012 by Dr. Rai (drrai.net)
This time of year is often a good time to get plastic surgery to improve those problem areas. In many parts of the country, the weather outside is something less than pleasant and the days are shorter. Since you may not be tempted to spend much time outdoors this time of year, it may be the ideal time to take a week or two off for plastic surgery.
If you have opted for plastic surgery recently, a current RealSelf blog points to the importance of avoiding alcohol while you recover. The blog explains the tendency of alcohol to increase swelling, interact dangerously with painkillers and lead to other recovery obstacles. So even though it may be tempting to indulge at holiday parties, it is important to abstain from alcohol for a couple weeks before and after plastic surgery.
In addition to avoiding alcohol, we suggest some of the following measures to help you heal effectively:
Eat lean protein to support tissue healing. Fish, nuts and meat are good protein sources.
Do not smoke. Smoking makes it very difficult for your body to heal, including at the site of your incision. Your scars can be made dramatically more apparent and your risk of complications can be much greater if you choose to smoke during your plastic surgery recovery.
Follow all post-operative instructions, including medications to take and activity restrictions and requirements.
At the Cosmetic Surgical Center, we provide you will all the information and support you need to recover from plastic surgery successfully.
To learn more about our Dallas plastic surgery services, please contact the Cosmetic Surgical Center to schedule a consultation with plastic surgeon Dr. Vasdev Rai.
Dr. Vasdev Rai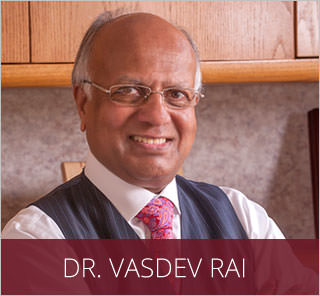 Dr. Vasdev Rai has performed more than 25,000 cosmetic surgeries over his more than 30 years in practice as a Dallas plastic surgeon. He is a board-certified plastic surgeon who was first certified by the American Board of Plastic Surgery in 1983. Learn More...
Dr. Surjit Rai
Dr. Surjit Rai was born and raised in Plano, Texas. Being the son of a plastic surgeon, Dr. Rai had the unique opportunity to see first-hand the impact a plastic surgeon can have. He knew at a young age that he would dedicate his life and academic career towards the goal of becoming a plastic surgeon. Learn More...