Top Plastic Surgery Trends of 2013
Published on March 19, 2014 by Dr. Rai (drrai.net)
According to the American Society of Plastic Surgeons, 2013 marked the fourth consecutive year in which the number of plastic surgery procedures performed increased. Leading this growth trend were procedures such as:
Neck and facelift
Buttock augmentation
Blepharoplasty
Reconstructive surgery
Leaders from previous years, including liposuction, did not see the same rapid growth. However, there were still over 200,000 liposuction procedures performed in the United States last year.
Nonsurgical Growth Trends
In addition to surgical options such as breast augmentation seeing growth in 2013, many nonsurgical treatments saw a surge in popularity. With over six million treatments performed, the leader of nonsurgical rejuvenation procedures was BOTOX® Cosmetic. Following BOTOX® Cosmetic were soft tissue fillers such as Restylane, and skin care treatments such as chemical peels.
In practice for over 30 years, board-certified Dallas plastic surgeon Dr. Vasdev Rai has seen growth trends ebb and flow. Through it all he has continued to offer a full range of surgical and nonsurgical treatment options, enabling him to meet the specific needs of each of our patients. He welcomes an opportunity to meet with you and discuss your needs, to help you determine which treatments can best help you reach all of your goals.
To schedule your consultation with our experienced Dallas plastic surgeon, please contact the Cosmetic Surgical Center today.
Dr. Vasdev Rai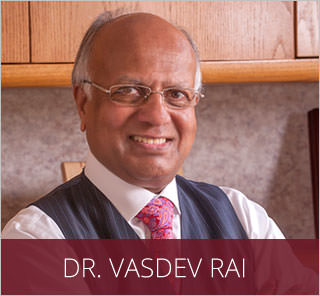 Dr. Vasdev Rai has performed more than 25,000 cosmetic surgeries over his more than 30 years in practice as a Dallas plastic surgeon. He is a board-certified plastic surgeon who was first certified by the American Board of Plastic Surgery in 1983. Learn More...
Dr. Surjit Rai
Dr. Surjit Rai was born and raised in Plano, Texas. Being the son of a plastic surgeon, Dr. Rai had the unique opportunity to see first-hand the impact a plastic surgeon can have. He knew at a young age that he would dedicate his life and academic career towards the goal of becoming a plastic surgeon. Learn More...