Victims of Illegal Plastic Surgery Highlight Importance of Surgeon Selection
Published on January 17, 2012 by Dr. Rai (drrai.net)
Recently, there have been a number of news stories about unlicensed surgeons performing plastic surgery procedures on unsuspecting victims. These tragic cases are a reminder of the importance of choosing a plastic surgeon who is qualified and experienced, and who cares for your safety and wellbeing.
Last year, a woman came forward claiming a surgeon injected her buttocks with cement and tire sealant during a buttocks augmentation. Since she made this claim, other victims have come forward. The woman performing the surgeries turned out to be unlicensed.
In October, 2011, a married Columbian couple was convicted for their part in causing the death of a woman who received a buttock augmentation in the back room of a tile store.
More recently, a woman was arrested in New York for performing an illegal cosmetic eyelid surgery. The woman told police she is licensed to practice plastic surgery in China, but not in the United States.
Unlicensed, untrained plastic surgeons often attract these victims with low price tags. Patients put their safety at risk when sacrificing the surgeon's credibility for savings. If you have found a plastic surgeon you like, but are discouraged by cost, talk to the surgeon about financing. There may be several options to help you plan for the cost of plastic surgery.
If you are considering plastic surgery, carefully research your options. During a consultation with a prospective plastic surgeon, you should ask about the surgeon's:
Board certification
Experience
State-of-the-art technology
Former patient testimonials
Finding an experienced, qualified plastic surgeon who prioritizes your safety is an important step toward pursuing a plastic surgery procedure.
If you are interested in a plastic surgery procedure, including facelifts, tummy tuck and breast enlargement, in the Dallas, Texas area, please contact board-certified plastic surgeon Dr. Vasdev Rai to schedule a consultation at the Cosmetic Surgical Center.
Dr. Vasdev Rai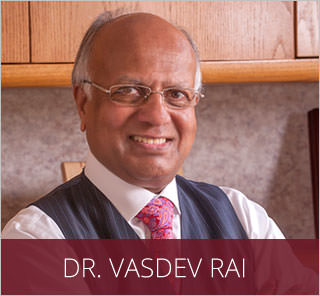 Dr. Vasdev Rai has performed more than 25,000 cosmetic surgeries over his more than 30 years in practice as a Dallas plastic surgeon. He is a board-certified plastic surgeon who was first certified by the American Board of Plastic Surgery in 1983. Learn More...
Dr. Surjit Rai
Dr. Surjit Rai was born and raised in Plano, Texas. Being the son of a plastic surgeon, Dr. Rai had the unique opportunity to see first-hand the impact a plastic surgeon can have. He knew at a young age that he would dedicate his life and academic career towards the goal of becoming a plastic surgeon. Learn More...