Cosmetic Surgery Conference Today in Phuket
Published on March 31, 2010 by Dr. Rai (drrai.net)
Phuket is a small island off the coast of Thailand, where the country extends down in a narrow isthmus to the Malay Peninsula. It is a province of Thailand and a beautiful holiday spot.
Today, about 300 cosmetic surgeons are gathered there to discuss nose surgery – rhinoplasty. They are at the Hilton Phuket Arcadia Resort and Spa in Karon. There are physicians and other medical personnel from the US, Singapore, Taiwan, Hong Kong, India, and Brazil. They are discussing facial analysis, best ways to plan nose surgery, how to do modifications after a surgery, and how best to avoid complications.
This is an annual event and originally Phuket was chosen for the 2005 conference. However, that massive tsunami happened and the conference was moved to Chiang Mai. Now Phuket is in the spotlight of the cosmetic surgery world.
In recent years, Phuket has been growing as a center of medical tourism. Since prices are lower there than in western countries, people can afford to stay there for a holiday while they recover from surgery, at least for the initial recovery of a few days.
Prompapa Wongtem is the secretary of the Thai Society of Plastic and Reconstructive Surgeons. She promotes medical tourism in Phuket, saying:
"Phuket is an international destination with a growing reputation for cosmetic surgery and recovery in a pleasant environment. 'You can change your sex, have corrective surgery of all kinds and visit a dentist here with confidence.
Apparently, about 2,000 people go each year for some type of cosmetic surgery or dentistry and they boost the local economy with their spending. There are lots of activities to entertain you, beaches for surfing and swimming, fine restaurants, and hundreds of fascinating shops.
However . . .
If you have just had nose surgery, would you be happy dining out with splints in your nose and your face bandaged? If you just had liposuction, would you feel like surfing? If you just had breast enlargement, would you want to stroll along the white sand at sunset wearing your swimsuit over the special bra bandages?
There is also the question of any later complication arising. What if it turned out that one of your implants leaked and needed replacing? Or that you developed an infection on the way home or your nose started bleeding?
Follow-up care and monitoring are crucial for good surgical results. Surely you would do better to have your plastic surgery done at home, recover fully in good hands, and then have your vacation to celebrate?
To learn more about the many ways Dr. Rai can rejuvenate and enhance your appearance, please contact our Dallas, Texas office for a free consultation.
Dr. Vasdev Rai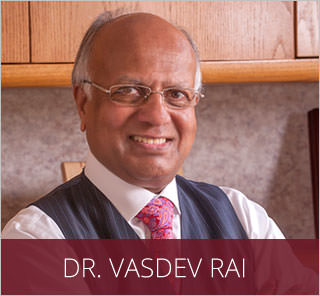 Dr. Vasdev Rai has performed more than 25,000 cosmetic surgeries over his more than 30 years in practice as a Dallas plastic surgeon. He is a board-certified plastic surgeon who was first certified by the American Board of Plastic Surgery in 1983. Learn More...
Dr. Surjit Rai
Dr. Surjit Rai was born and raised in Plano, Texas. Being the son of a plastic surgeon, Dr. Rai had the unique opportunity to see first-hand the impact a plastic surgeon can have. He knew at a young age that he would dedicate his life and academic career towards the goal of becoming a plastic surgeon. Learn More...