Acne Scarring? There is Help Out There
Published on November 7, 2007 by Dr. Rai (drrai.net)
The best way to prevent acne scarring is to not pick at pimples or blemishes on your face, but there are many ways to minimize acne scarring available to you in your cosmetic surgeon's office. Some of the most popular in-office acne scar solutions are:
Dermabrasion, which is considered the gold standard for acne-scar treatment. It involves a power-driven instrument that removes the upper layers of skin that will be replaced with smoother, fresher skin once healed. This is usually a one-time procedure that requires two to three weeks of recovery and diligent sun protection for life. Dermabrasion is especially good for those patients who have scars over their entire face.
Microdermabrasion. A series of downtime-free microdermabrasion treatments removes the uppermost layer of skin to minimize the appearance of more superficial scars.
Dermal fillers can be used alone or in conjunction with other scar treatments, fillers, or your own fat can be injected to elevate depressed acne scars. The results may be temporary, depending on the filler used. Dermal fillers are especially good for those patients with shallow scars.
Laser treatments. A variety of light-based treatments can be used to treat acne scarring. For more severe scarring, dermatologists and plastic surgeons can utilize ablative lasers. With laser treatment, the number and severity of the scars will dictate the type of treatment used.
If you would like to learn more about skin care treatment options in Dallas, Texas, please contact Dr. Rai at the Cosmetic Surgical Center today to schedule your initial consultation.
Dr. Vasdev Rai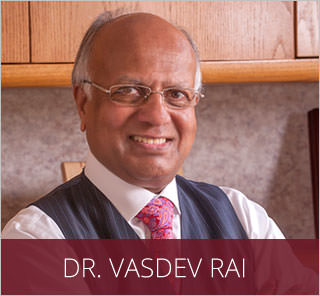 Dr. Vasdev Rai has performed more than 25,000 cosmetic surgeries over his more than 30 years in practice as a Dallas plastic surgeon. He is a board-certified plastic surgeon who was first certified by the American Board of Plastic Surgery in 1983. Learn More...
Dr. Surjit Rai
Dr. Surjit Rai was born and raised in Plano, Texas. Being the son of a plastic surgeon, Dr. Rai had the unique opportunity to see first-hand the impact a plastic surgeon can have. He knew at a young age that he would dedicate his life and academic career towards the goal of becoming a plastic surgeon. Learn More...