Dr. Rai has increased the quality of my life
Published on January 31, 2019 by Dr. Rai (drrai.net)
It is hard to know where to even begin when it comes to praising Dr. Surjit Rai. I will start by sharing that I began researching Surgeons for my breast reduction about two years ago. I researched countless practices, and interviewed 4 Surgeons in person. I drove from Austin to Dallas to interview Dr. Rai, and I felt incredibly comfortable and safe from our first consultation. He has the bedside manner you expect from a nurse; kind, caring, a great listener, and incredibly patient. I knew right away I had finally found the Dr I could trust! Deciding to have a breast reduction is a scary process and I needed someone who really listened to me, and who I trusted had the skill set to create the results I was requesting. I researched and emailed pictures of the results I desired, and my results are exactly what I asked for! My scars are very minimal, and I am healing beautifully! I am so much more comfortable and confident, and I owe it all to Dr. Rai. If you are a woman considering a breast reduction, you have found the right Dr! My results are gorgeous, and the recovery has been smooth, and life changing! Dr. Rai and Christan are always available via phone, and emails to answer your questions, and they really do treat you like family. Dr. Rai has increased the quality of my life in an immeasurable way, and I am beyond grateful.
Dr. Vasdev Rai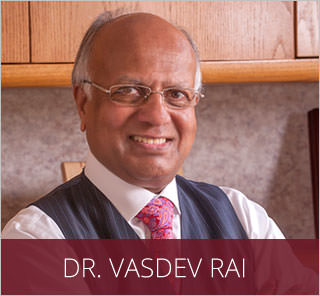 Dr. Vasdev Rai has performed more than 25,000 cosmetic surgeries over his more than 30 years in practice as a Dallas plastic surgeon. He is a board-certified plastic surgeon who was first certified by the American Board of Plastic Surgery in 1983. Learn More...
Dr. Surjit Rai
Dr. Surjit Rai was born and raised in Plano, Texas. Being the son of a plastic surgeon, Dr. Rai had the unique opportunity to see first-hand the impact a plastic surgeon can have. He knew at a young age that he would dedicate his life and academic career towards the goal of becoming a plastic surgeon. Learn More...