Dr. Rai is the most compassionate
Published on November 14, 2019 by Dr. Rai (drrai.net)
I have been meaning to write a review for Dr. Rai for awhile now. As a 4 year breast cancer patient I have had several surgeries and met many doctors and surgeons, of all the doctors I have known, Dr. Rai is the most compassionate, kind and talented surgeon. He carefully listens and allows you to speak no matter how long or how rambling your questions maybe. He never makes you feel less than. I cannot recommend him enough if I need anything else done in the future I know Dr. Rai and his staff will take care of me!
Dr. Vasdev Rai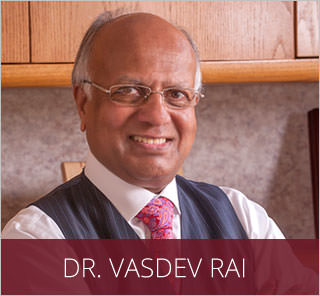 Dr. Vasdev Rai has performed more than 25,000 cosmetic surgeries over his more than 30 years in practice as a Dallas plastic surgeon. He is a board-certified plastic surgeon who was first certified by the American Board of Plastic Surgery in 1983. Learn More...
Dr. Surjit Rai
Dr. Surjit Rai was born and raised in Plano, Texas. Being the son of a plastic surgeon, Dr. Rai had the unique opportunity to see first-hand the impact a plastic surgeon can have. He knew at a young age that he would dedicate his life and academic career towards the goal of becoming a plastic surgeon. Learn More...