His bedside manner is top notch
Published on August 1, 2019 by Dr. Rai (drrai.net)
Dr. Surjit Rai is an incredible plastic surgeon. My husband and I knew from the moment we met him that he was the surgeon we wanted to perform my explant surgery. We went in with a list of questions and he answered every single one of them before we even had a chance to ask. His bedside manner is top notch and he truly cares for his patients. From the very first consult, to surgery, post op (phone call check ins) and now follow up appointments he and his staff continue to take the best of care of me. They all are truly exceptional! I honestly cannot say enough good things about him!
Dr. Vasdev Rai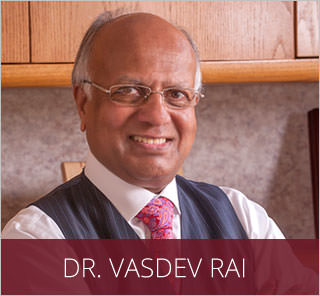 Dr. Vasdev Rai has performed more than 25,000 cosmetic surgeries over his more than 30 years in practice as a Dallas plastic surgeon. He is a board-certified plastic surgeon who was first certified by the American Board of Plastic Surgery in 1983. Learn More...
Dr. Surjit Rai
Dr. Surjit Rai was born and raised in Plano, Texas. Being the son of a plastic surgeon, Dr. Rai had the unique opportunity to see first-hand the impact a plastic surgeon can have. He knew at a young age that he would dedicate his life and academic career towards the goal of becoming a plastic surgeon. Learn More...