I look trendier and 10 yrs younger
Published on November 6, 2015 by Dr. Rai (drrai.net)
I feel good about my appearance; I don't hate the looks of my eyes in the mirror now. Others tell me that I look younger; my eyes are 'bigger'. Together with my new hairstyle, I look trendier and 10 yrs younger. I would tell others that it is definitely worth it if you can afford it. Don't hesitate and don't be afraid (like I was) and be patient and wait for results after a few months.
Dr. Vasdev Rai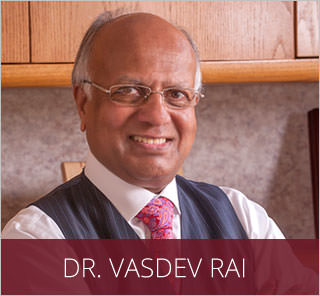 Dr. Vasdev Rai has performed more than 25,000 cosmetic surgeries over his more than 30 years in practice as a Dallas plastic surgeon. He is a board-certified plastic surgeon who was first certified by the American Board of Plastic Surgery in 1983. Learn More...
Dr. Surjit Rai
Dr. Surjit Rai was born and raised in Plano, Texas. Being the son of a plastic surgeon, Dr. Rai had the unique opportunity to see first-hand the impact a plastic surgeon can have. He knew at a young age that he would dedicate his life and academic career towards the goal of becoming a plastic surgeon. Learn More...