No more self-conscious feelings about my body appearance!
Published on November 6, 2015 by Dr. Rai (drrai.net)
Great!! This is the best decision I ever made. I have always been self-conscious about my body, but I no longer have these feelings. I have more confidence now. No more self-conscious feelings about my body appearance! I don't have to wish I could wear the latest fashions any more. I feel a bit like a teenager again. It's really comical, I told no one other than my family about the surgery. All of my co-workers notice a difference in my appearance but they are convinced I had implants. It's the greatest thing that has happened in my life only second to the births of my children. Since my surgery several of my friends have been considering it. I encourage them to go for it and of course recommend Dr. Rai because he is absolutely wonderful as is his entire staff!!! Thank you all again for the wonderful experience. I will certainly recommend CSC to anyone I know who is considering cosmetic surgery!
Dr. Vasdev Rai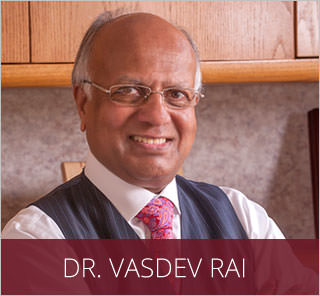 Dr. Vasdev Rai has performed more than 25,000 cosmetic surgeries over his more than 30 years in practice as a Dallas plastic surgeon. He is a board-certified plastic surgeon who was first certified by the American Board of Plastic Surgery in 1983. Learn More...
Dr. Surjit Rai
Dr. Surjit Rai was born and raised in Plano, Texas. Being the son of a plastic surgeon, Dr. Rai had the unique opportunity to see first-hand the impact a plastic surgeon can have. He knew at a young age that he would dedicate his life and academic career towards the goal of becoming a plastic surgeon. Learn More...