Mommy Makeovers More Popular Among Younger Women
Published on August 22, 2011 by Dr. Rai (drrai.net)
According to a recent survey released by the American Society of Plastic Surgeons, about 62% of women would get a mommy makeover if cost were not an issue. Two of the most common mommy makeover procedures, tummy tuck, and breast lift, are also among the plastic surgery procedures experiencing the biggest growth in recent years. Tummy tucks are up 86% while breast lifts are up 70%, the two fastest-growing surgical procedures with more than 10,000 procedures performed every year.
In addition to increasing in popularity, the women seeking these procedures are younger than ever. According to the ASPS report, although women used to wait until their 50s to get this type of procedure, now women are seeking them out in their 30s. The rationale is that women do not want to wait years to regain their pre-pregnancy appearance. They feel they are overall still young and want to look and feel confident.
The trend is probably driven by two-part trends. After decades of creeping up, the average age of mothers at the birth of their first child decreased for the first time in 2006 and remained steady through 2007, then crept up from 25.0 to 25.1 in 2008.This change means that there are more younger women giving birth than in previous years. In addition, society had in the past more of a tendency to perceive that once a woman has given birth, she is exclusively a mother. Now, though, society is more apt to be accepting of a woman who wants to be a woman first and not just a mother after having children. Along with this comes expectations that she has the freedom to commit to procedures that will help her remain young and attractive-looking.
If you among the women interested in learning more about mommy makeover procedures, please contact Dr. Vasdev Rai at the Cosmetic Surgical Center in Dallas, Texas today to learn more.
Dr. Vasdev Rai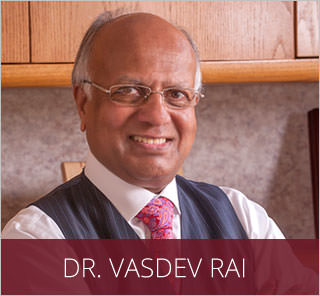 Dr. Vasdev Rai has performed more than 25,000 cosmetic surgeries over his more than 30 years in practice as a Dallas plastic surgeon. He is a board-certified plastic surgeon who was first certified by the American Board of Plastic Surgery in 1983. Learn More...
Dr. Surjit Rai
Dr. Surjit Rai was born and raised in Plano, Texas. Being the son of a plastic surgeon, Dr. Rai had the unique opportunity to see first-hand the impact a plastic surgeon can have. He knew at a young age that he would dedicate his life and academic career towards the goal of becoming a plastic surgeon. Learn More...