Study Finds High Patient Satisfaction Rates with Tummy Tuck and Liposuction
Published on April 11, 2012 by Dr. Rai (drrai.net)
Plastic surgery patients who have received tummy tucks, liposuction or both reported high rates of satisfaction, according to a study by Dr. Eric Swanson. The study was published in this month's issue of Plastic and Reconstructive Surgery.
The study found patients who received both liposuction and a tummy tuck had a satisfaction rate of more than 99 percent. According to the study, 99 percent of patients who received a tummy tuck and liposuction also said they would recommend the combined procedures to people they knew.
Many of these patients reported improved self-esteem and improved quality of life following their procedures. The study included 360 patients with an average age of 42.
A tummy tuck eliminates saggy skin hanging around the midsection. A tummy tuck also improves the contours of your body by eliminating an abdominal area that protrudes outward. Tummy tucks are often chosen when sagging, inelastic skin is created by:
Weight loss
Pregnancy
Aging
Genetic factors
Liposuction can be performed in combination with a tummy tuck for optimal body-sculpting results. While a tummy tuck reduces excess skin around the midriff, liposuction removes isolated pockets of fat from various areas of your body.
To learn more about liposuction and tummy tucks for women and men living in Dallas, Texas, and the surrounding areas, please contact the Cosmetic Surgical Center to schedule a consultation with experienced plastic surgeon Dr. Vasdev Rai.
Dr. Vasdev Rai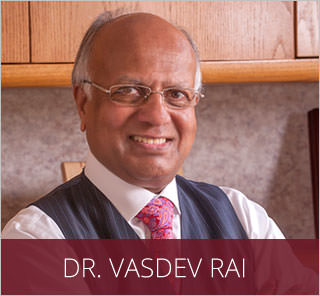 Dr. Vasdev Rai has performed more than 25,000 cosmetic surgeries over his more than 30 years in practice as a Dallas plastic surgeon. He is a board-certified plastic surgeon who was first certified by the American Board of Plastic Surgery in 1983. Learn More...
Dr. Surjit Rai
Dr. Surjit Rai was born and raised in Plano, Texas. Being the son of a plastic surgeon, Dr. Rai had the unique opportunity to see first-hand the impact a plastic surgeon can have. He knew at a young age that he would dedicate his life and academic career towards the goal of becoming a plastic surgeon. Learn More...