Cosmetic Surgery in Iraq
Published on March 19, 2010 by Dr. Rai (drrai.net)
As the U.S. presence in Iraq seems to be successfully creating peace and social order, Iraqi doctors are trickling back to their country and resuming their medical practices. Many of them are doing double duty, doing reconstructive surgery in government hospitals for war-wounded people and cosmetic surgery in private hospitals for those who are sufficiently healthy and affluent.
Interest in cosmetic surgery apparently cuts across all religious groups. Some people have consulted Iraq's most respected Shiite religious leader, Grand Ayatollah Ali al-Sistani. Evidently, his website gives some answers and guidance:
Hair implants are approved, since wigs can fall off when the person is praying
Liposuction is approved
Breast implants and breast reduction are approved as long as the woman has it done by a female cosmetic surgeon
But according to news reports, few people raise any religious questions or worry about the gender of their surgeon.
Since the ouster of Saddam Hussein and the end of economic sanctions, Iraqis have enjoyed more contact with the outside world. Many women bring photos of pop stars to show their surgeon how they would like to look. The most popular are apparently Nancy Ajram and Elissa, two Lebanese stars.
In an interview to a reporter, one woman who gave as her reason for wanting cosmetic surgery the fact that her mother-in-law-to-be disliked her nose.
"I am getting older and time is running out," she said. "One should take care of oneself to look more beautiful." She is thirty years old.
Remaining Obstacles Being Overcome
There are still just about six cosmetic surgeons in practice throughout Iraq. Many doctors are still afraid of being kidnapped, as many doctors were kidnapped by insurgents a few years ago and many others went into exile voluntarily. They are gradually returning to Iraq but do not necessarily advertise their clinic address or work hours.
Also, Iraq does not have all the supplies needed for cosmetic surgery procedures. A woman who wants breast enlargement must import the implants herself and bring them to the surgeon. Patients must also buy their own BOTOX® Cosmetic, though this is easier, as it is sold in Iraqi pharmacies.
"Day after day, the number of clients is increasing," said Falah Abdul Hussein al-Shimmari, an Iraqi doctor who runs a Baghdad outpatient clinic. "Iraqis were deprived before of such cosmetic services because they were unable to travel. But after the war, there has been some openness to the outside world. People are becoming interested in having such plastic surgeries."
Are you interested in having a cosmetic surgery procedure? In this subdued economy, non-invasive procedures like facial fillers are still very popular and even more major procedures are still popular, such as breast augmentation, which never seems to go out of style.
To learn more about Dr. Rai and the services we offer, please contact our Dallas, Texas office for a free consultation.
Dr. Vasdev Rai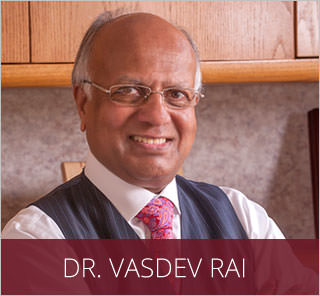 Dr. Vasdev Rai has performed more than 25,000 cosmetic surgeries over his more than 30 years in practice as a Dallas plastic surgeon. He is a board-certified plastic surgeon who was first certified by the American Board of Plastic Surgery in 1983. Learn More...
Dr. Surjit Rai
Dr. Surjit Rai was born and raised in Plano, Texas. Being the son of a plastic surgeon, Dr. Rai had the unique opportunity to see first-hand the impact a plastic surgeon can have. He knew at a young age that he would dedicate his life and academic career towards the goal of becoming a plastic surgeon. Learn More...